Pattern: Romper by Marta Porcel. Baby hat by Tracey Kay
Yarn: Abbey Road Kung Fu Cotton from Spotlight
Needle size: 4mm - romper, 4.5mm - baby hat
2018 is a baby shower year for me. So making baby gifts are marked with big red star in my to do list. This free baby romper pattern is designed by Marta Porcel. The instruction is on her website - creativaatelier It's a pretty simple fair isle pattern. The only down side is clearing up the ends.
I would definitely having a headache if I have to weave/sew in all these ends. So I searched Youtube and found many videos teaching how to carrying float in fair isle.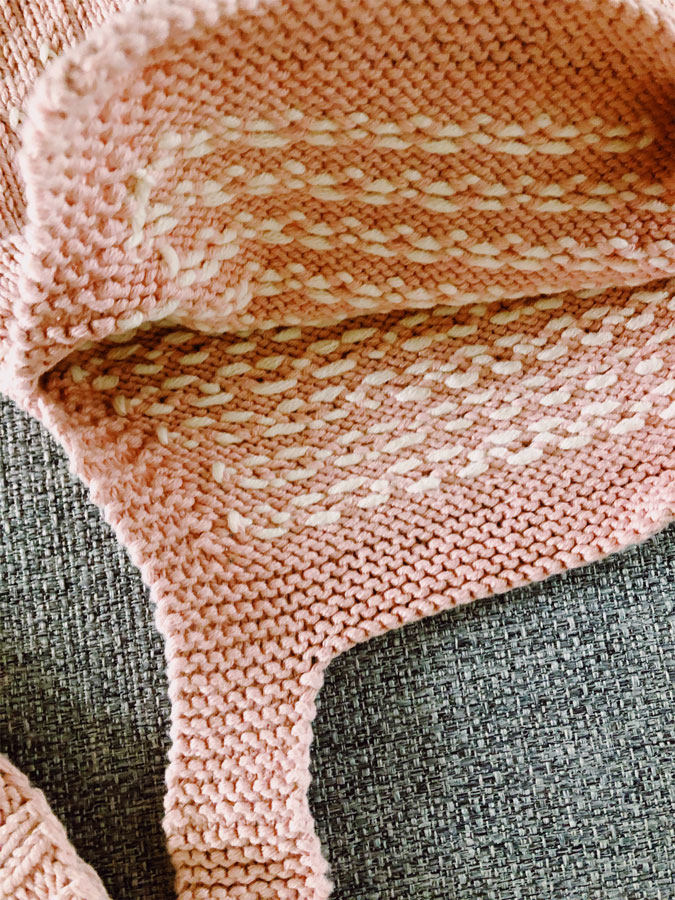 I finished this romper in 2 afternoons, use English Slip Stitch Selvedge Edge from this Youtube video for the side seam, really like the result and this technique also make seaming a lot easier.
I saw this funny name cotton yarn from Spotlight, organic cotton and made in Italy. It's pretty soft on hand and I quite like the blush colour. Use around 1.5 ball so I knit up a baby hat to go with the romper.
The magic coffee baby hat pattern is free and have an icord option. I choose not to have icord since I've done the fair isle already. It turns out great, wash, blocked and ship out to friend's baby girl!
---