Pattern: Plain Vanilla Socks - size M & L
Yarn: Hedgehog Fibers Sock - Ink 4ply from Yarn Trader
Happy Hank Cha Classy Fingering 4ply - for the heel
Needle size: 1.75mm
While I'm getting comfortable knitting socks for myself, I feel it's time to make a pair for my partner too. I picked up the pattern designed by Hiromi Nagasawa - Plain Vanilla Socks. This simple sock pattern added a little twist by using a smaller needle size (1.75mm) than the usual sock needle size (2.25mm).
Hiromi's pattern is very detailed and offer step by step photos for options and special techniques she called in this pattern. This is a great pattern for anyone who is wanting to try smaller needle or toe-up socks.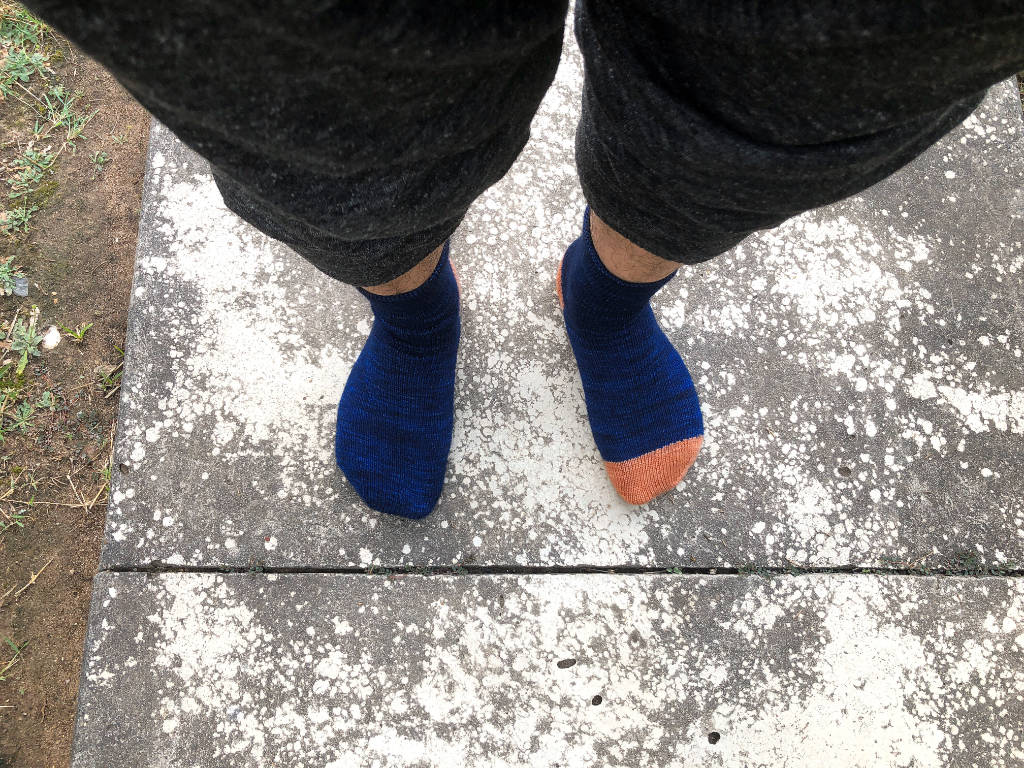 I'm the big fan of Hedgehog Fiber's socks yarn, it's just lovely when holding on hand. I also tried a new yarn from Happy Hank, which is a Melbourne base indie dyer and she offer a very lovely collection of yarns. Happy Hank's classy fingering is softer than HF yarns when I holding them side by side, but overall both yarn show off their uniqueness nicely.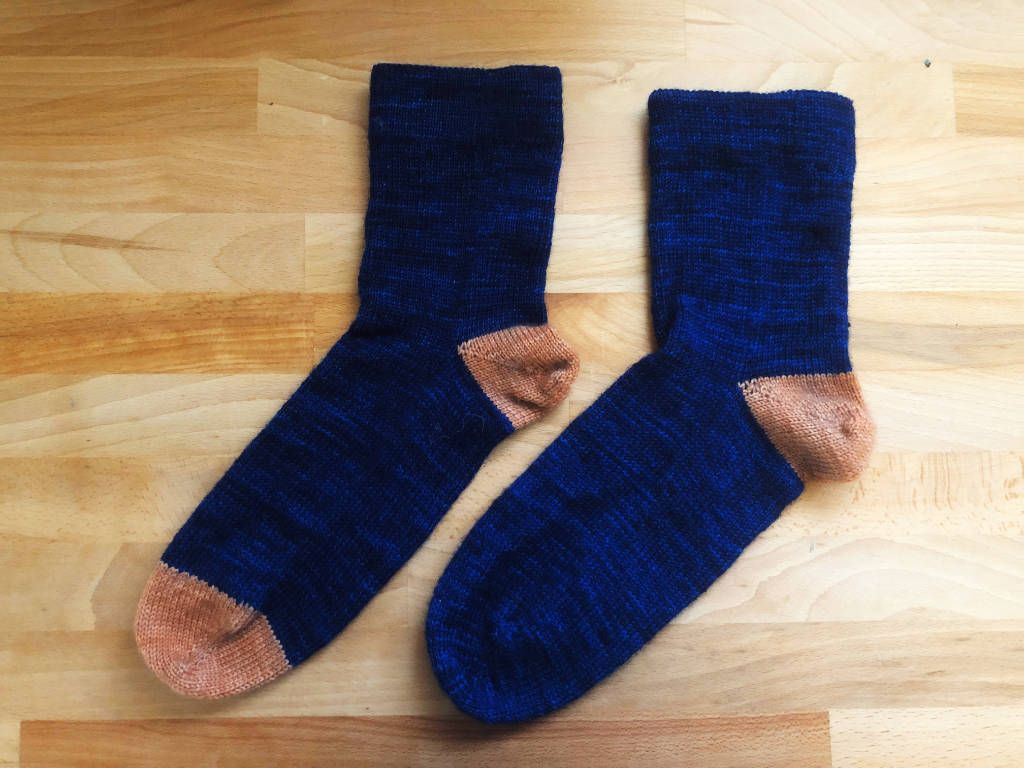 I did rip out the socks once as the first trial was too big for him. When I started it again, my partner said why not make him custom socks that match exactly to each of his foot.
Our feet usually have one foot smaller than the other one. To match them, I knitted two sizes and made them a little bit different, so he knows which one is which.
Knitting socks with small needle created thicker and bouncy fabric, which is more suitable for a colder climate.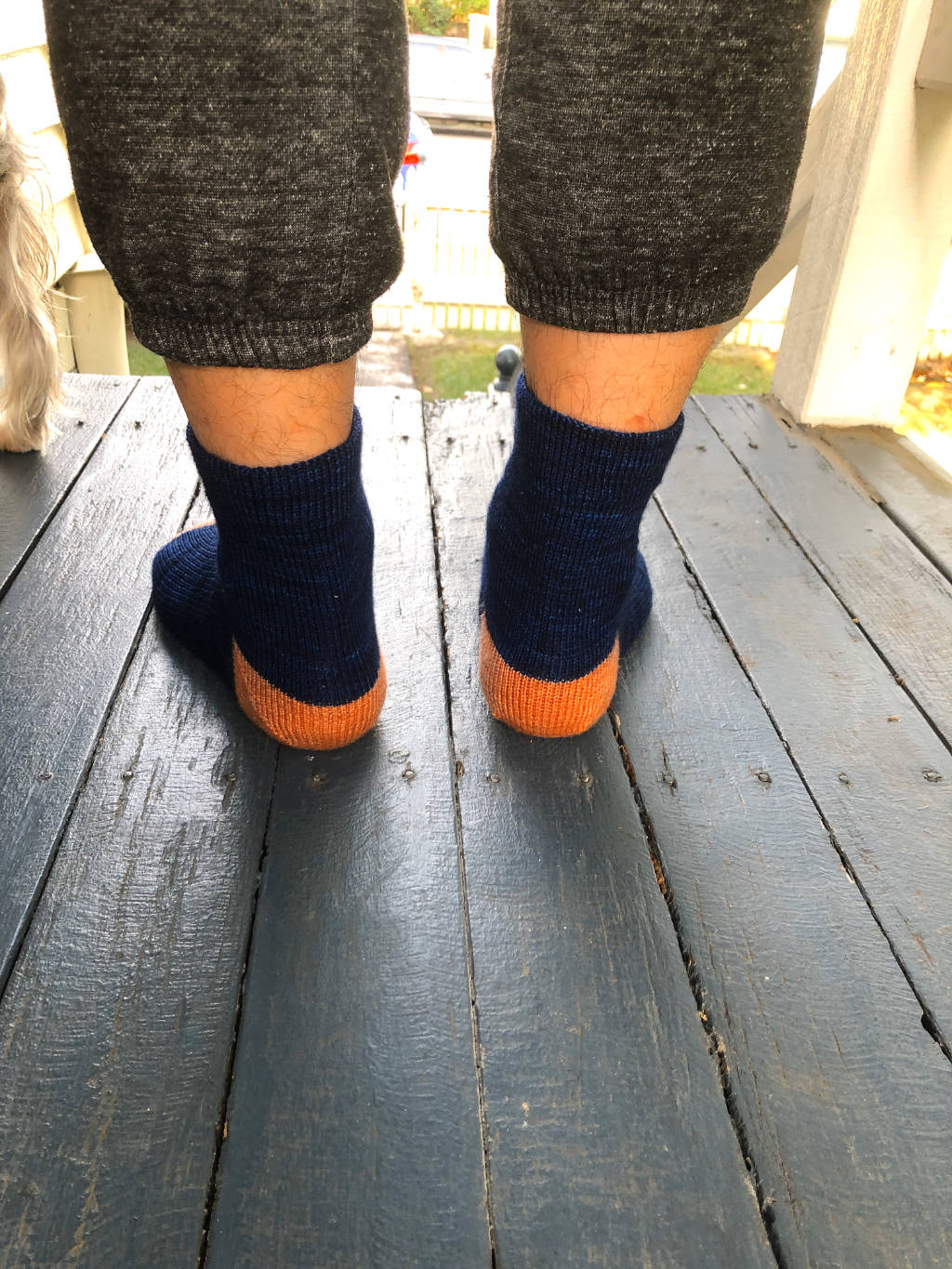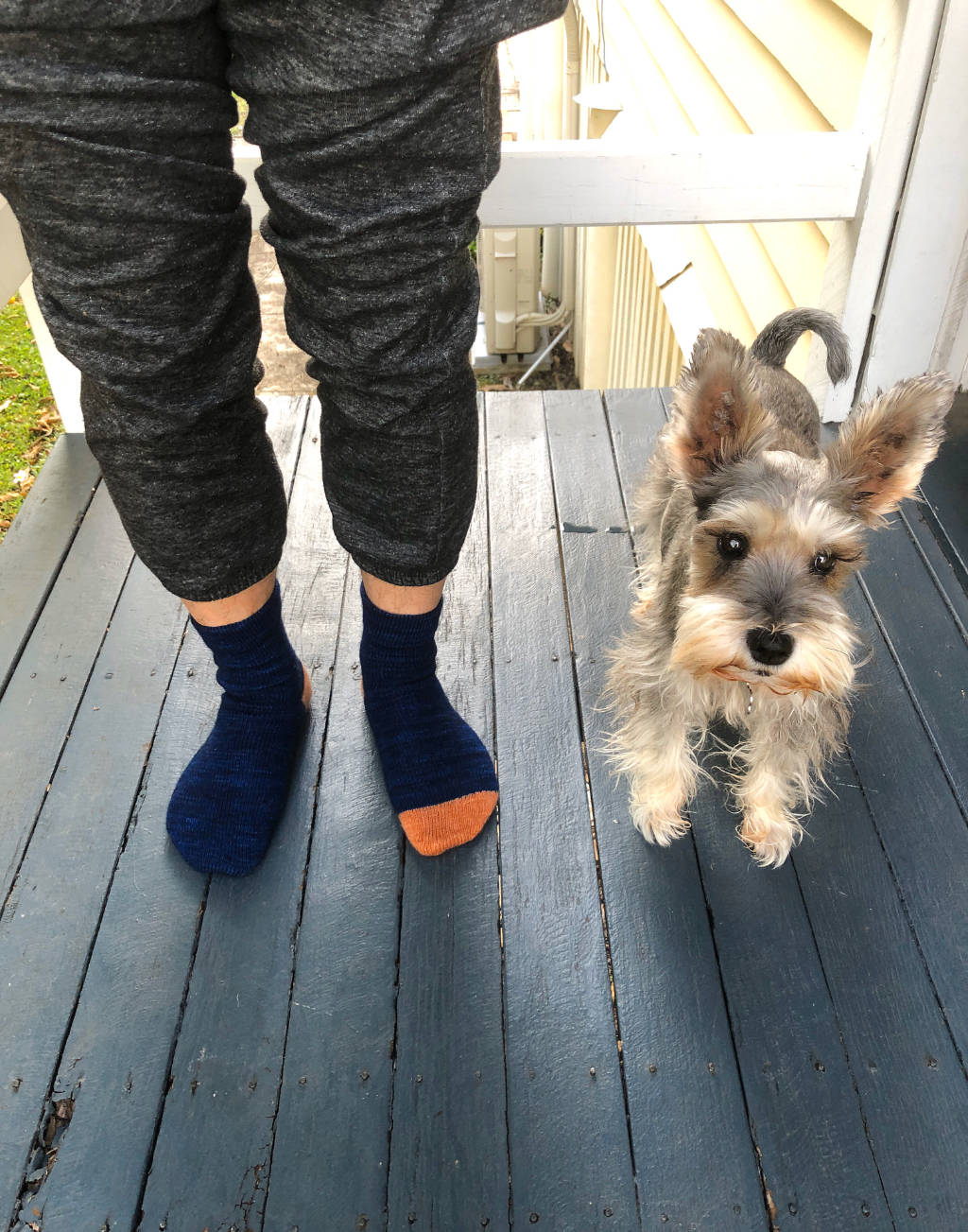 ---