Pattern: Norah Jones by Svetlana Garanina
Yarn: Happy Hank Co Cha in Classic Fingering 4 Ply
Needle size: 1.75mm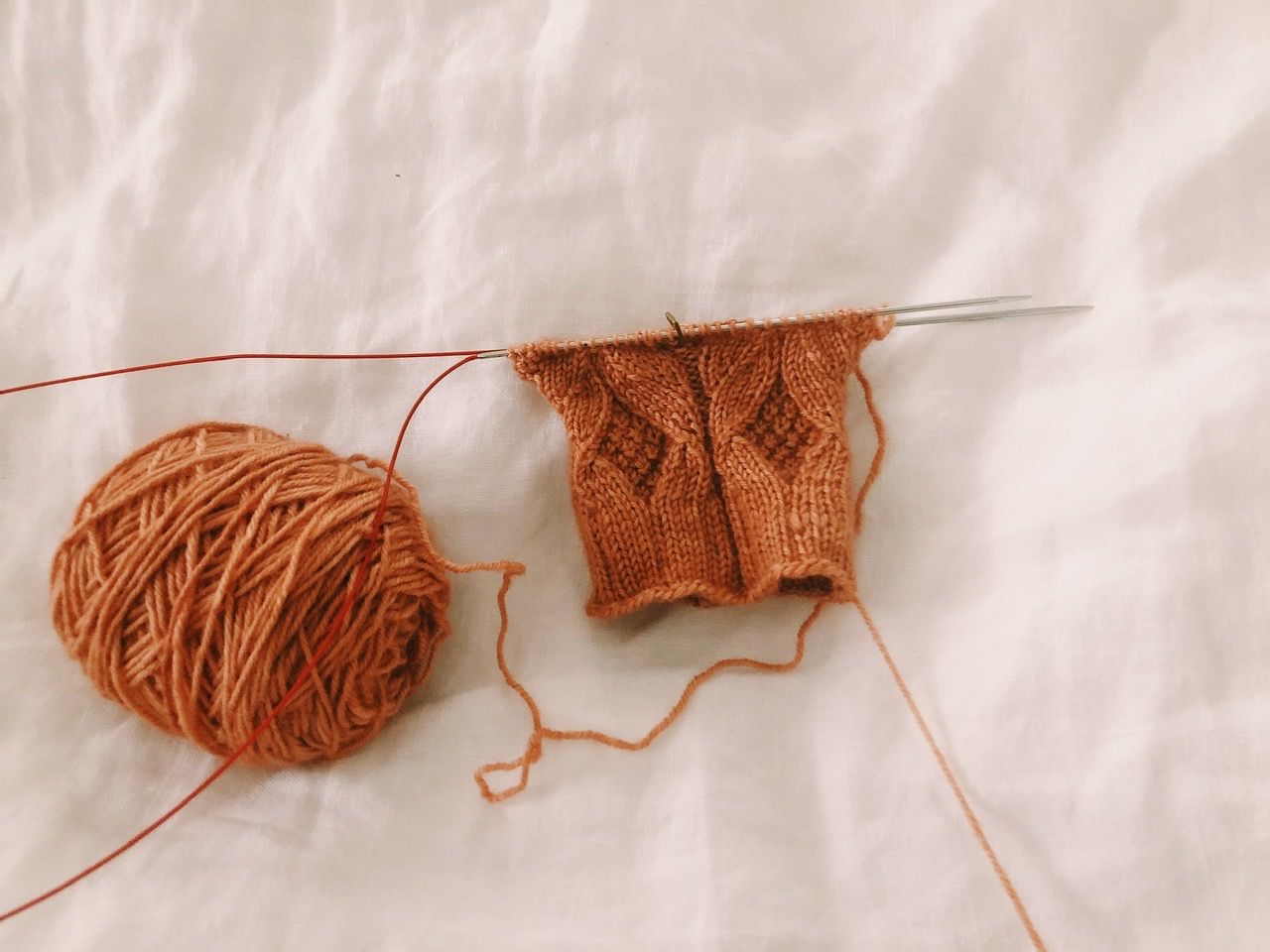 This is one size pattern and Svetlana recommends changing needle size for better fit. I like tight fit socks so I downsized my needles to 1.75mm and cast on 64 st for the symmetry pattern instead of 68st.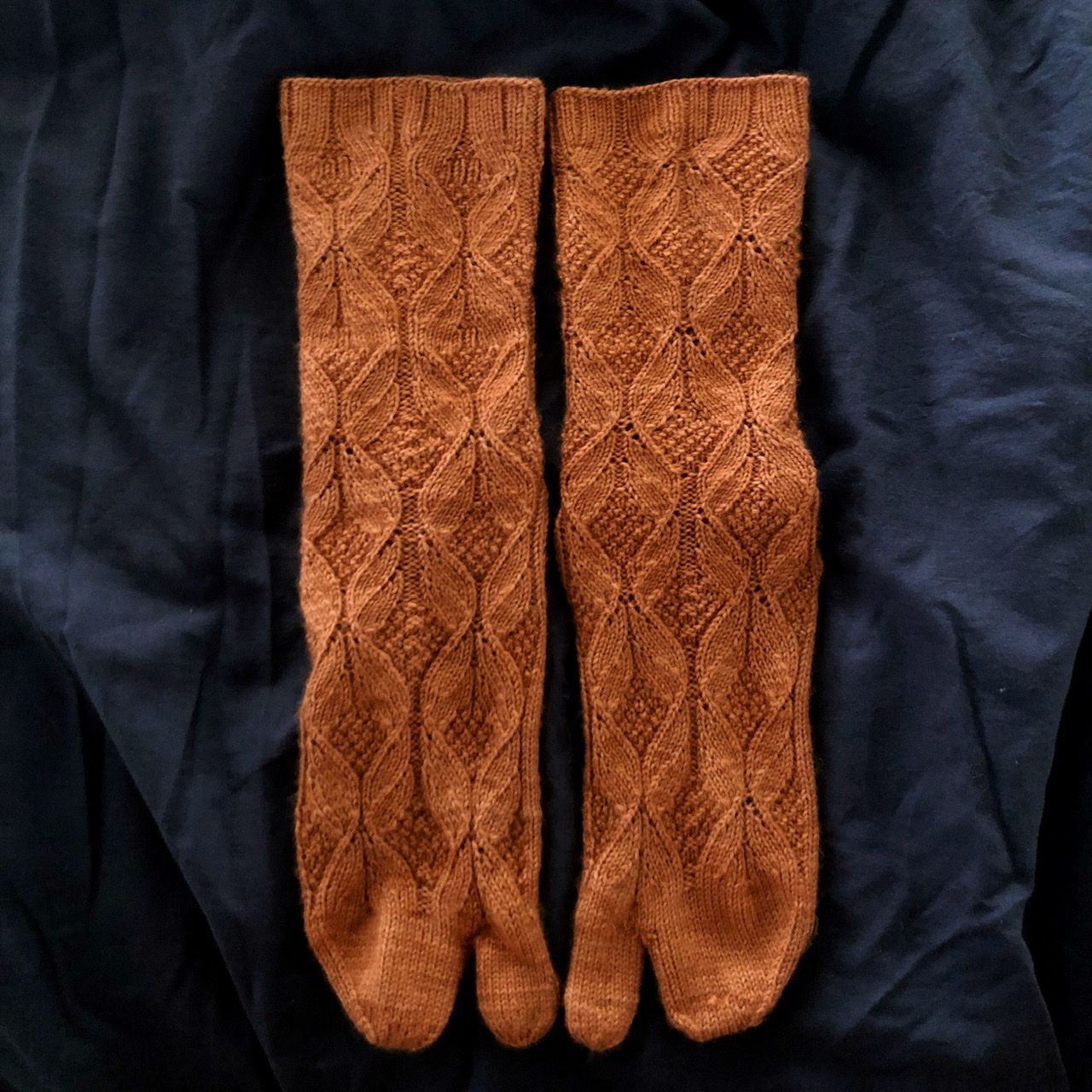 The lace chart is easier than expected. It is created with just knit, purl, yarn over and usual k2g and ssk decrease stitches.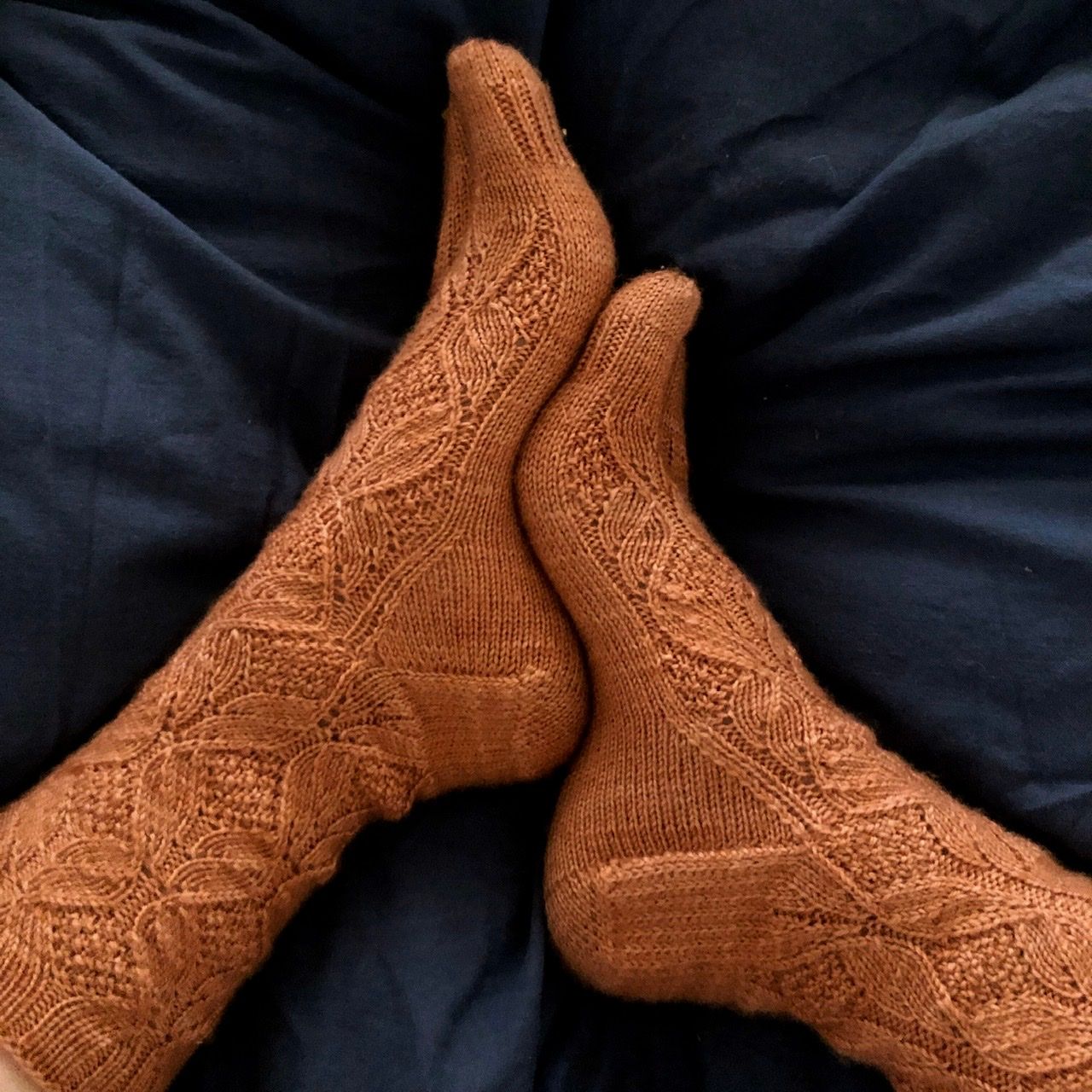 I didn't follow her direction for the heel flap as I found it's a bit too tight with my smaller needle size so I just did purl st instead of slip st and purl back on wrong side. In the toe section, I did my favourite tabi toe that I learned from Yucca.
The lovely yarn from Happy Hank Co is just so soft and cushioning! The colour Cha is like a fade out caramel with a hint of strawberry. Super yum!
Norah Jones socks was my 2nd attempt for this yarn. I felt the first version is not a perfect match when I finished. I guess the luxury yarn needs accompany by a luxury knitting pattern.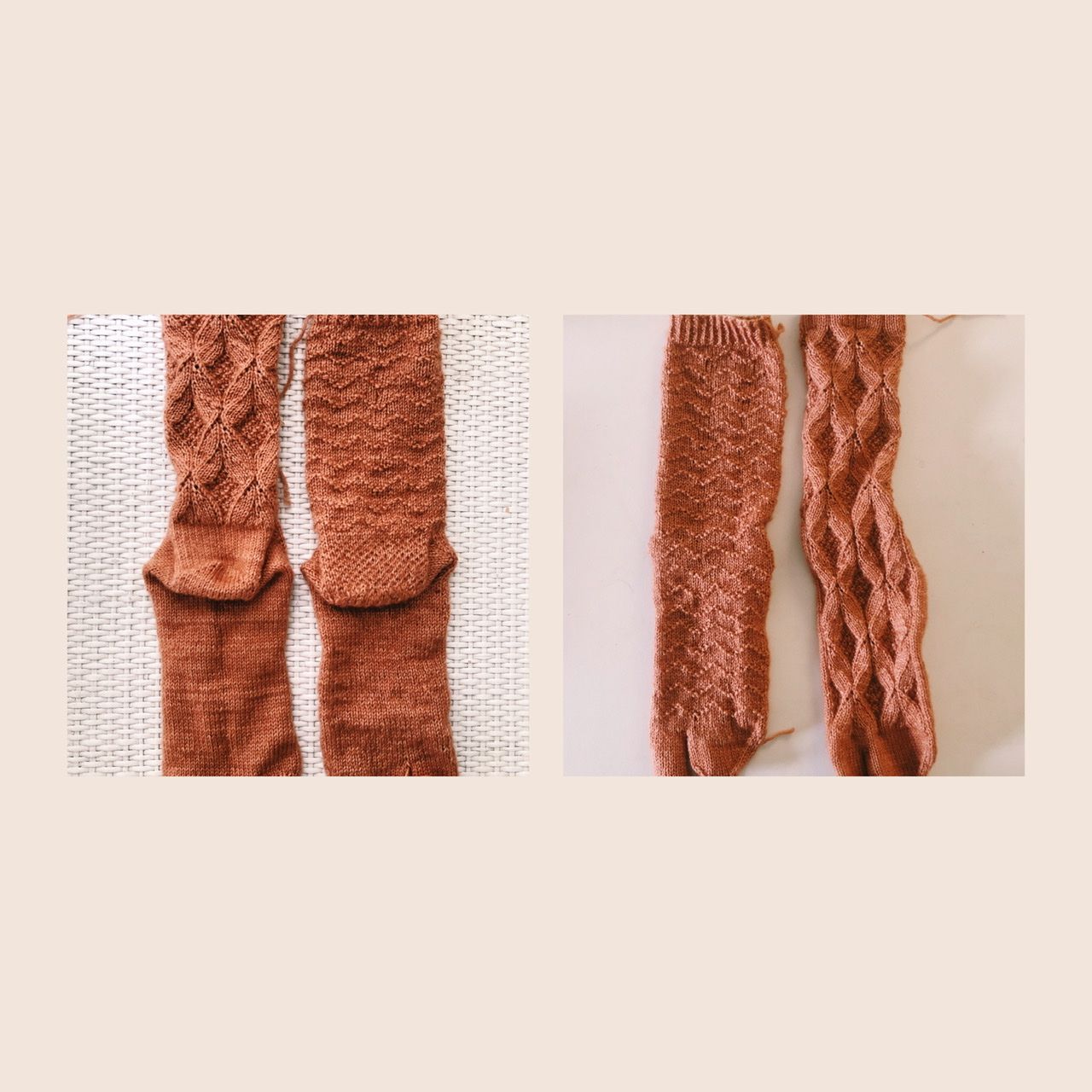 ---