Pattern: Benton by Julie Hoover- size 49¼,
Yarn: Stroll Tweed Sock Yarn- Prussian and Rabbit
Needle size: 4mm
I made a lot of things, but don't usually document them, but I started to find a lot of benefits from documenting the things I made. I can find out what's my thought during that time or the materials I use if I ever forget them and use my lovely camera a bit more so it won't get lots of dust....
I opened my wardrobe and this sweater is first thing I saw, I made this last year around this time. Probably the first sweater with fingering yarn. This yarn is so soft to touch and I do found it's very comfortable and light to wear compare using thicker yarn. It does take more time to finish but it's worth the time and effort as I've been wearing this sweater so often!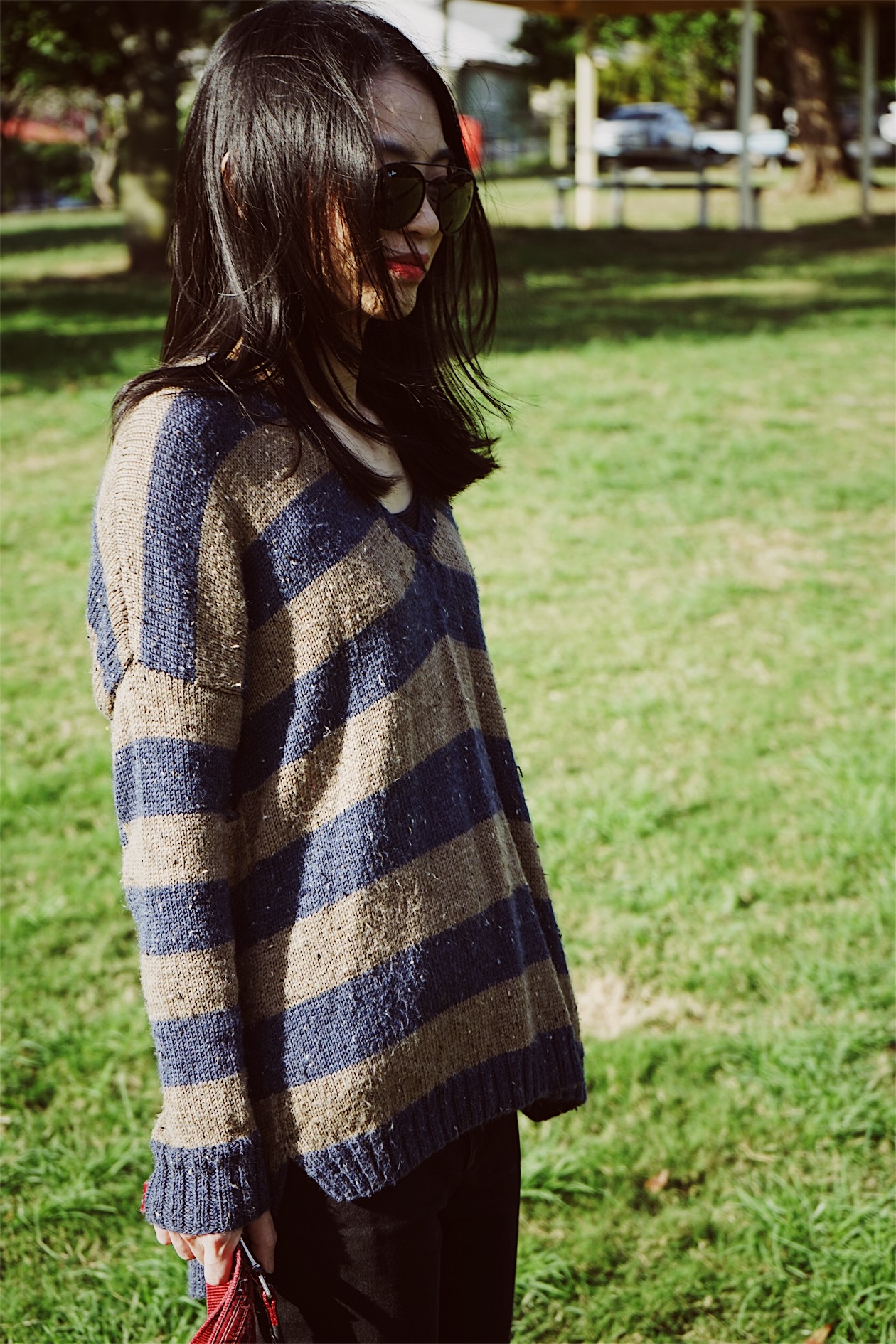 The Benton pattern is a popular one and after seeing a lot of lovely finished sweater made me purchased it. I didn't use tubular case on as I still have no idea what that is at the time. The pattern instruction is a bit wordy but it's a great pattern. I lost a bit with the v-neck finishing, so I just sew it together and hope the best.
I brought 4 skins for each colour, light brown and navy. Really like this colour combination. I end out left 1 full light brown skins and 90% of navy. Thinking to use what's left to make a winter sweater for my doggy friend. I guess she will have many sweaters from now on hah.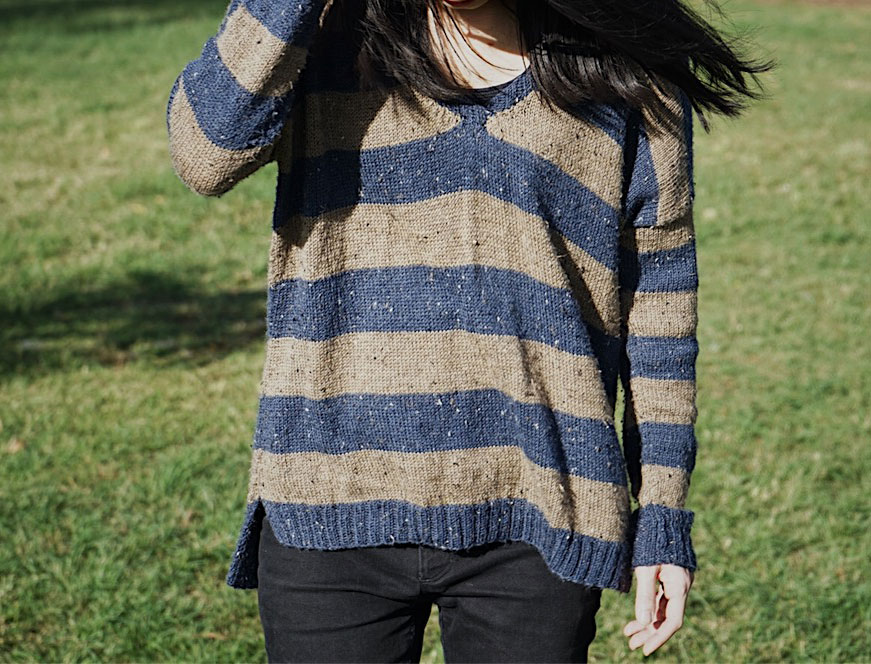 I made it quite long (or may be I'm just too short!). The back of sweater is past my hip, but front is good, just the perfect length I like.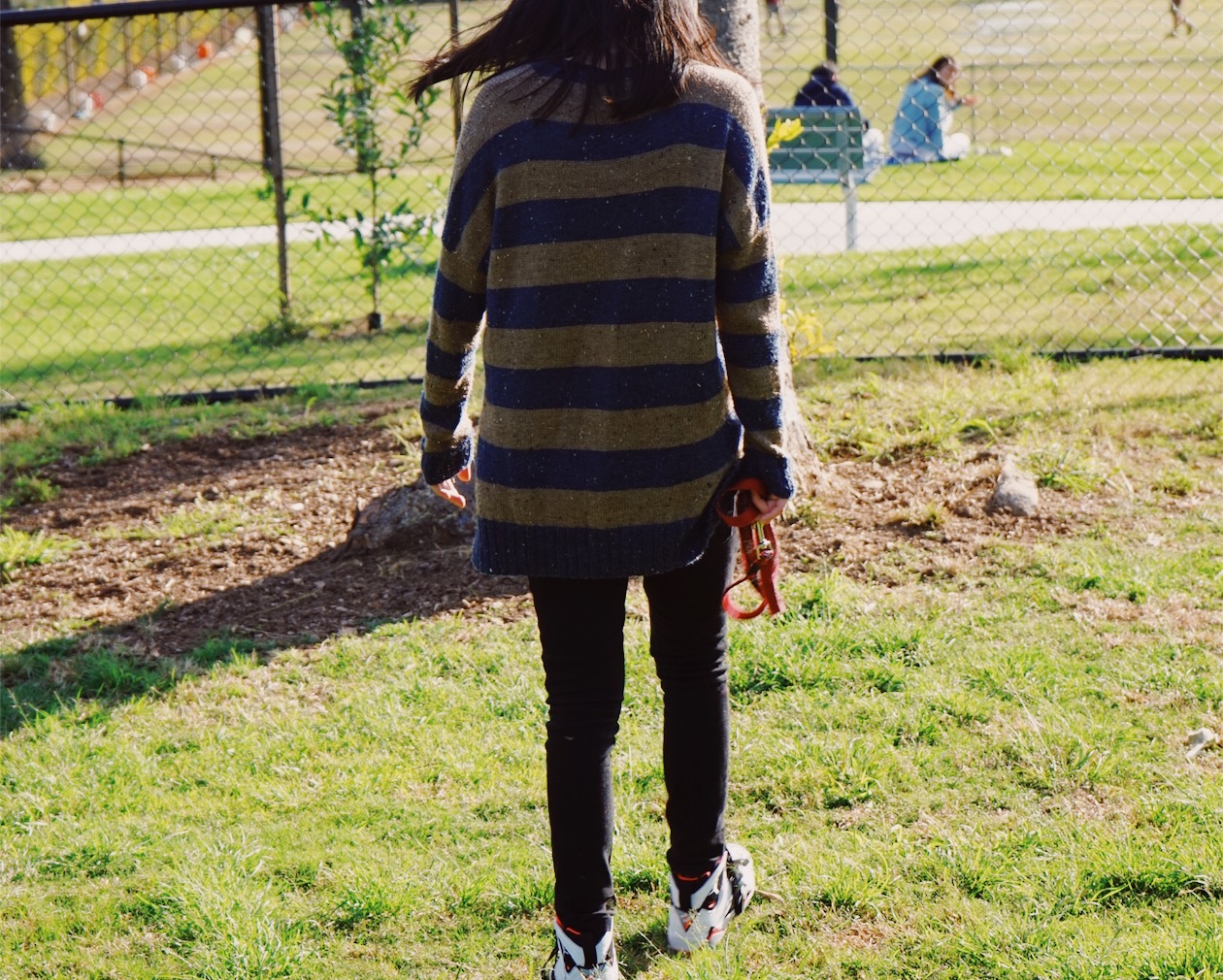 ---