Here is my second sweater from Caitlin Hunter's knitting pattern bundle I purchased a while back. The Zweig!
This design included both colourwork and lace that gives a very elegant looking sweater. It is my first attempt to knit lace and I was so confused when I saw the 'no stitch' icon on the lace chart. After googling, I finally understand what it is for.
The 'no stitch' symbol is use to mark a non-stitch column, which is needed to provide an offset for the increase round in the other rows. In other words, don't see it as a block on the chart, just ignore it and move on to next stitch block.
Caitlin's pattern also includes the written instructions, so I can always double check if I'm confused.
Pattern: Zweig by Caitlin Hunter, Boyland Knitworks - size M,
Yarn: Knitpicks Pearlescent Stroll Tonal and Knitpicks Black Stroll
Needle size: 4mm main and 3.75mm for neck and sleeve ribbing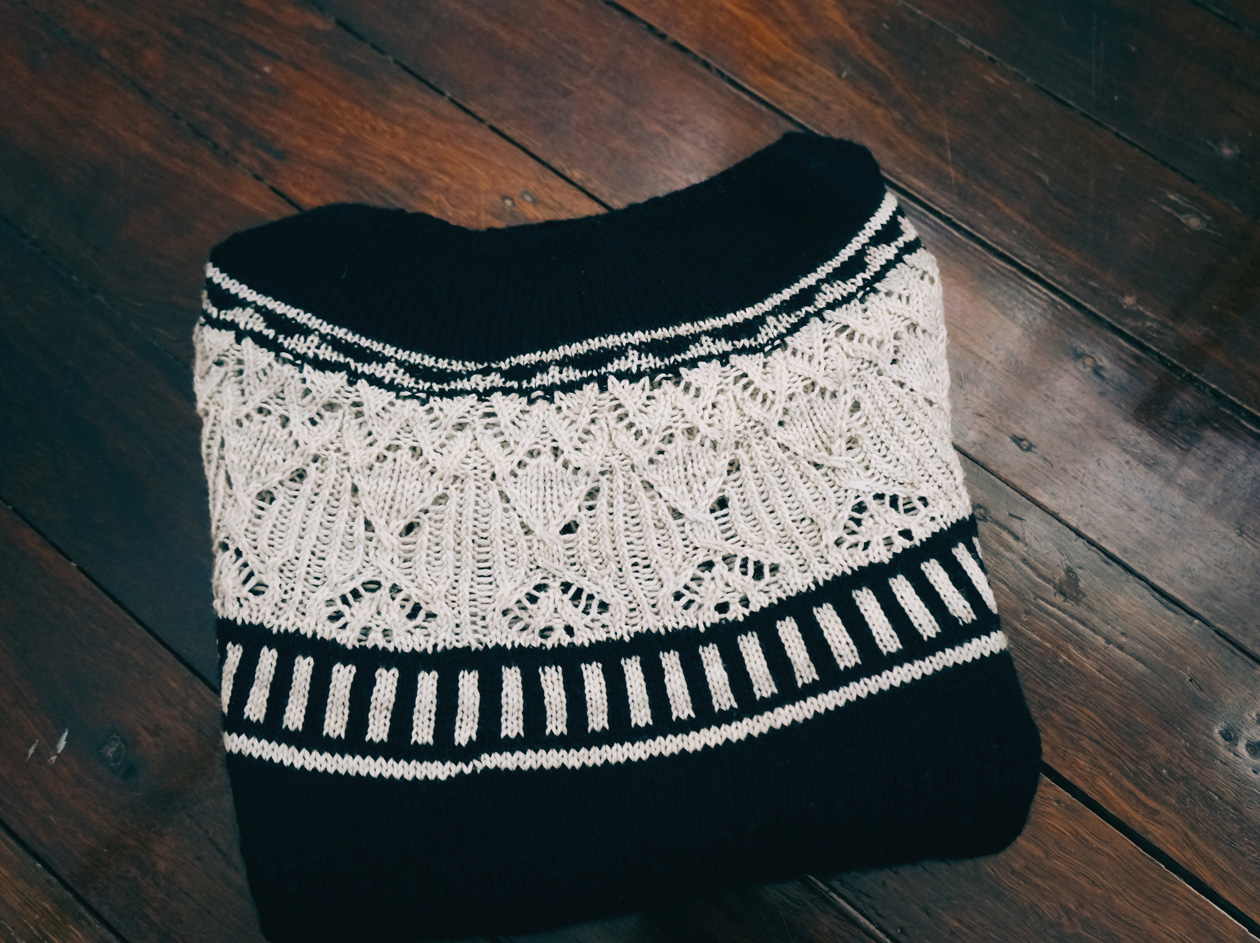 After finished this sweater, I fell in love with the fingering weight merino wool yarn. They are so comfortable to wear and superwash wool means I can just throw it into washing machine whenever I need to!
While round yoke is great for knitting colourwork design, the neckline is always a bit too high to my liking. Merino mix with nylon yarn solved this problem. The nylon helps the sweater drape nicely while merino is light and pleasant to wear.
I used the Stroll yarn from Knitpicks The black yarn is from their basic sock yarn collection and light gray is from their Tonal collection. The Tonal series yarn has 7 different shades of the colour. The shades change is just slight, which is kind of interesting to see on the sweater's lace section.
Yarn used:
Black stroll - 5.5 ball
Light gray Pearlescent Stroll Tonal - 0.5 ball.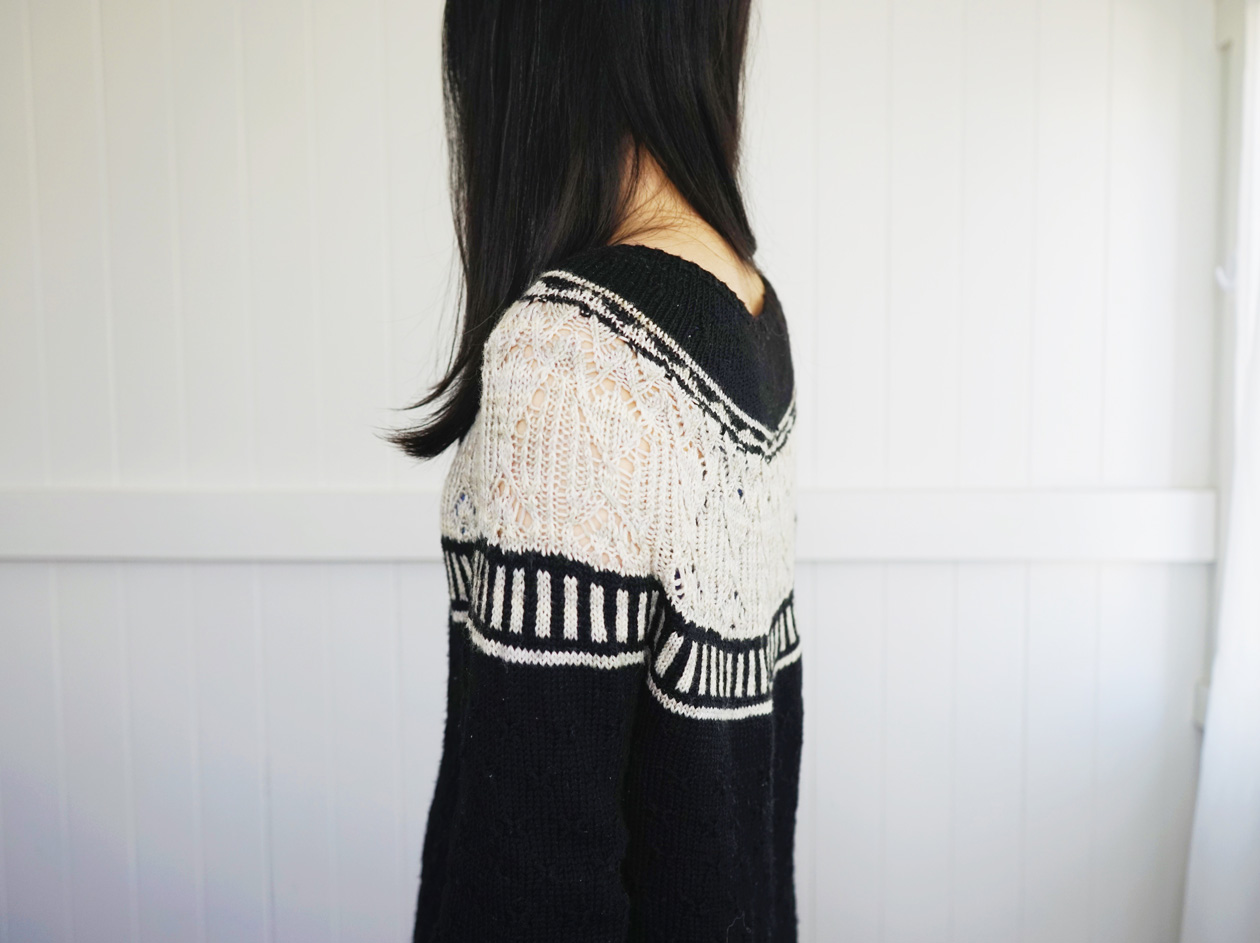 I changed my needle to 4mm instead of 3.75mm on main sweater fabric as my gauge is smaller. The body part has these tiny 'x' cable stitches that you can barely see from the photos. These 'x' stitches are made from 4 cable stitches and I learned the cable without cable needles trick from craftsy class - Explorations in Cables by Patty Lyons. She's such a fun teacher, really enjoy her class! The pattern also listed a youtube video showing a similar trick too.
I am thinking of making a green colour version after saw the finished project by Knitosophy. Very beautifully made!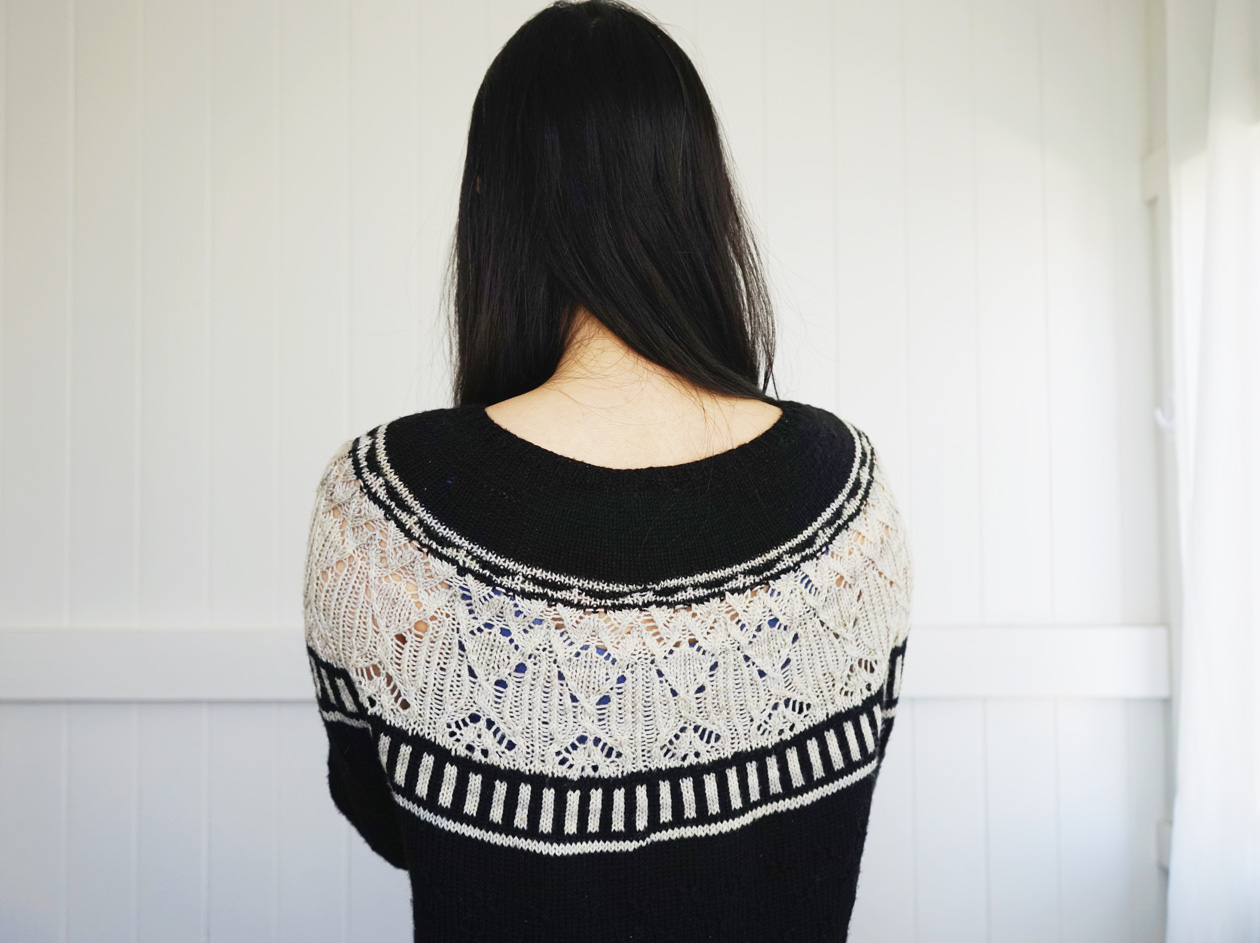 While changing colour, I did try the slip stitch to avoid the jog, but it does not seem to help much. I think I will try pick up the stitch from the row below and K2g next time.
For this sweater, I also tried knitting two sleeves together at the same time. Loving it, I can see myself a definetly two sleeve syndrome knitter...
Well, another sweater done, I still have one more sweater to go. I wonder if I can finish it before the Spring.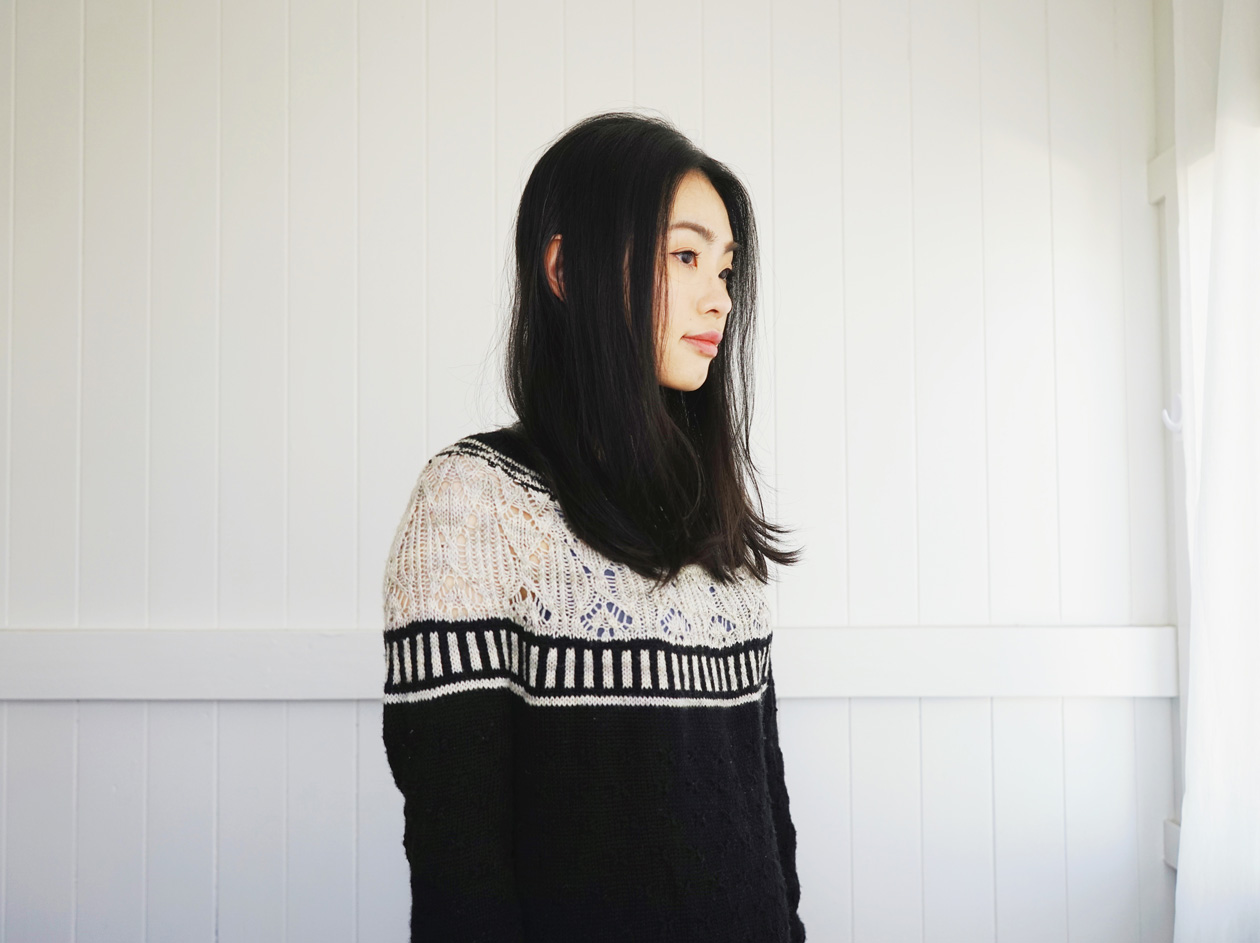 ---