I have been rocking this sweater since the weather turned cold. This sweater was finished last winter and I finally have time to document it. It is the last pattern from the pattern bundle that I purchased from Boyland Knitwork.
For this project, I tested my colours on Photoshop before I set my mind on the colour combo. Sipila was designed for 2 colour stranded colourwork but I was thinking 3 colours for this design.
Pattern: Sipila by Caitlin Hunter, Boyland Knitworks - size S
Yarn: Drop Baby Merino, Light Grey (22), Navy Blue (13) and Shepherd Baby Wool Merino 4 Ply Wool - Coral (2979)
Needle size: 4mm main and 3.75mm for neck and sleeve ribbing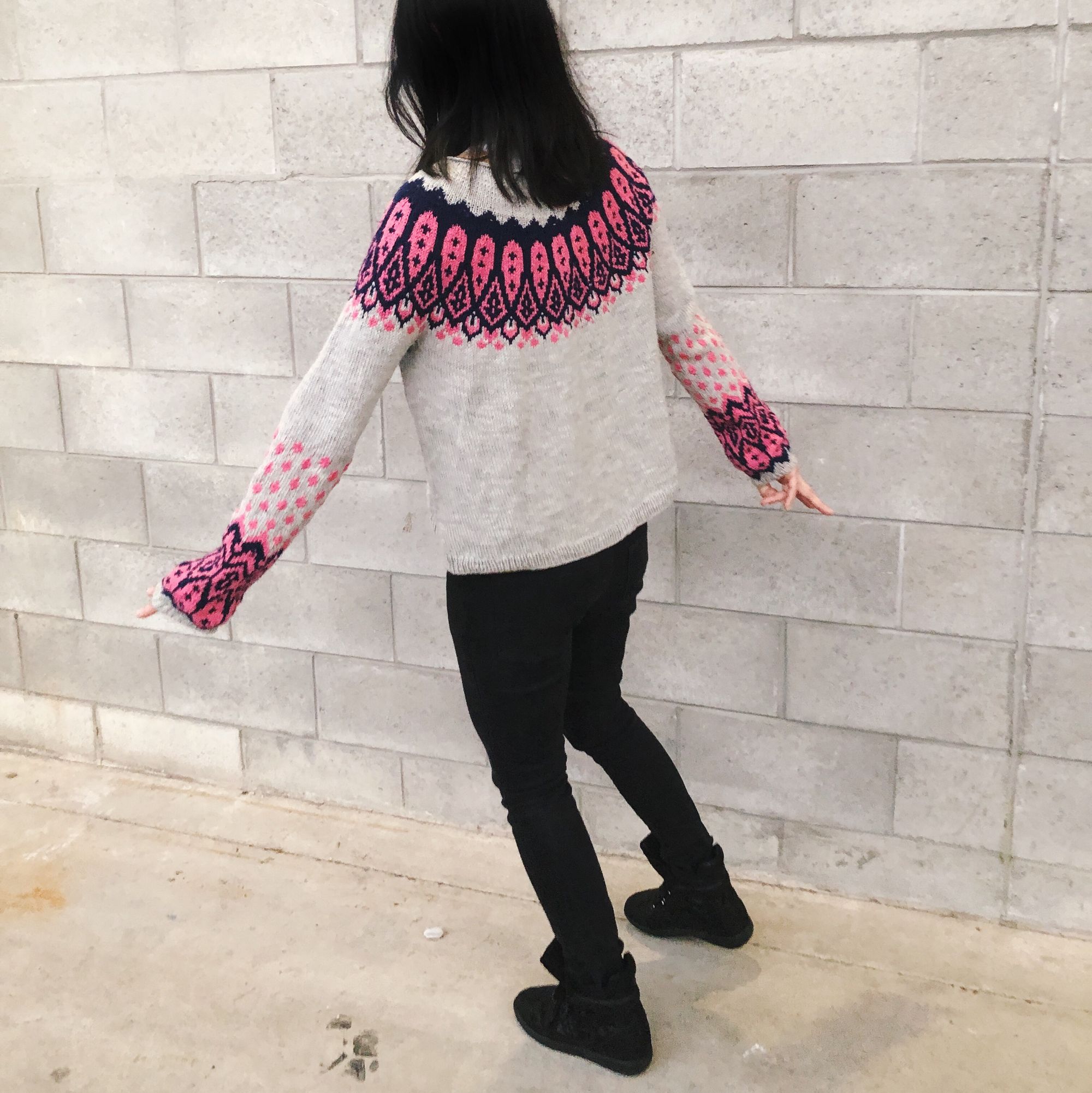 I first play around with the colours in Photoshop and later tested the yoke chart on a knitting chart app on ipad.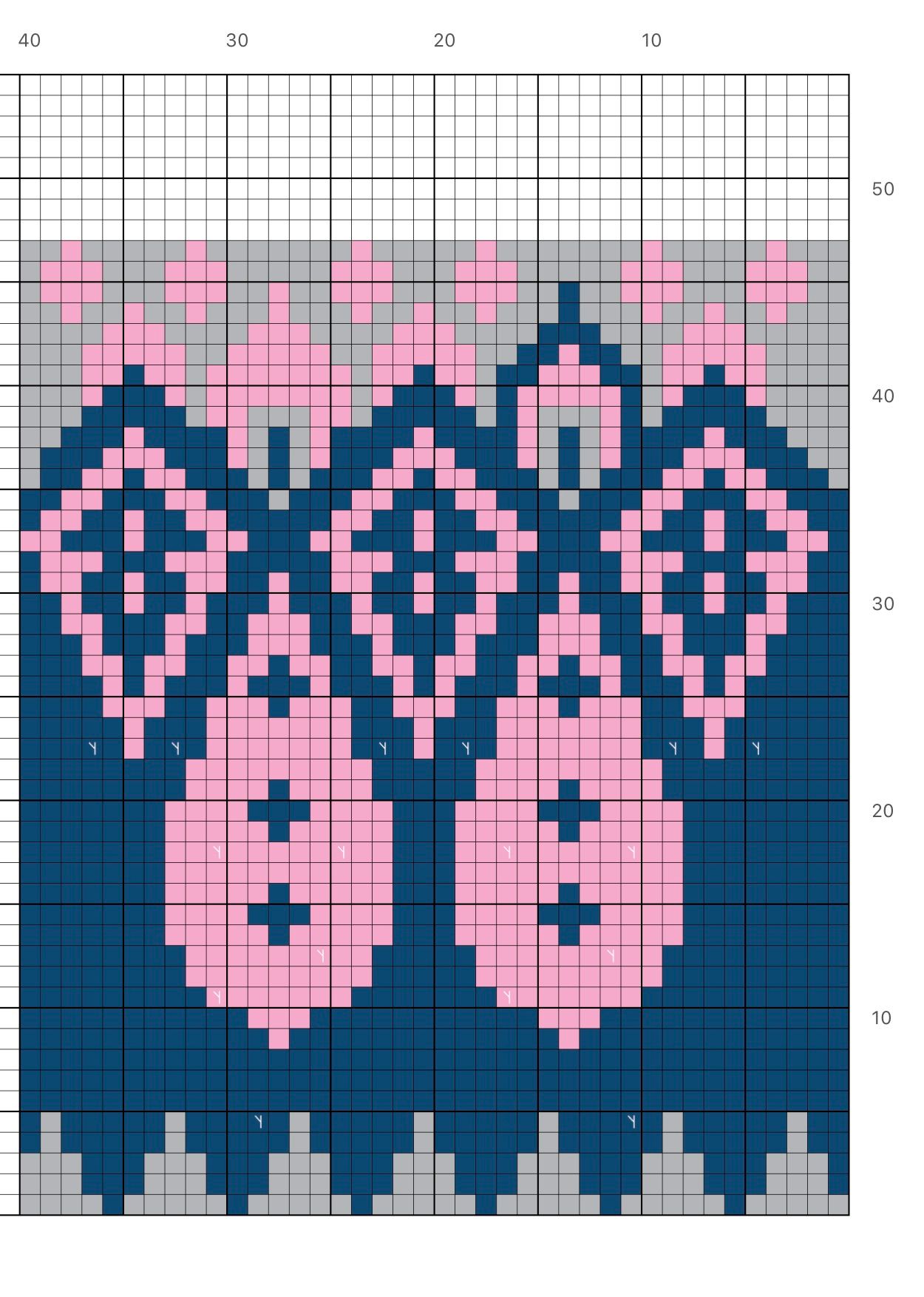 Drop's baby merino yarn is light-weight and very comfortable, Shepherd's baby merino is more fluffy and a little bit softer than Drop. I used Shepherd baby merino pink yarn instead of Drop's yarn as I wanted coral instead of pure pink. Both brands' yarns are soft to touch and easy to knit.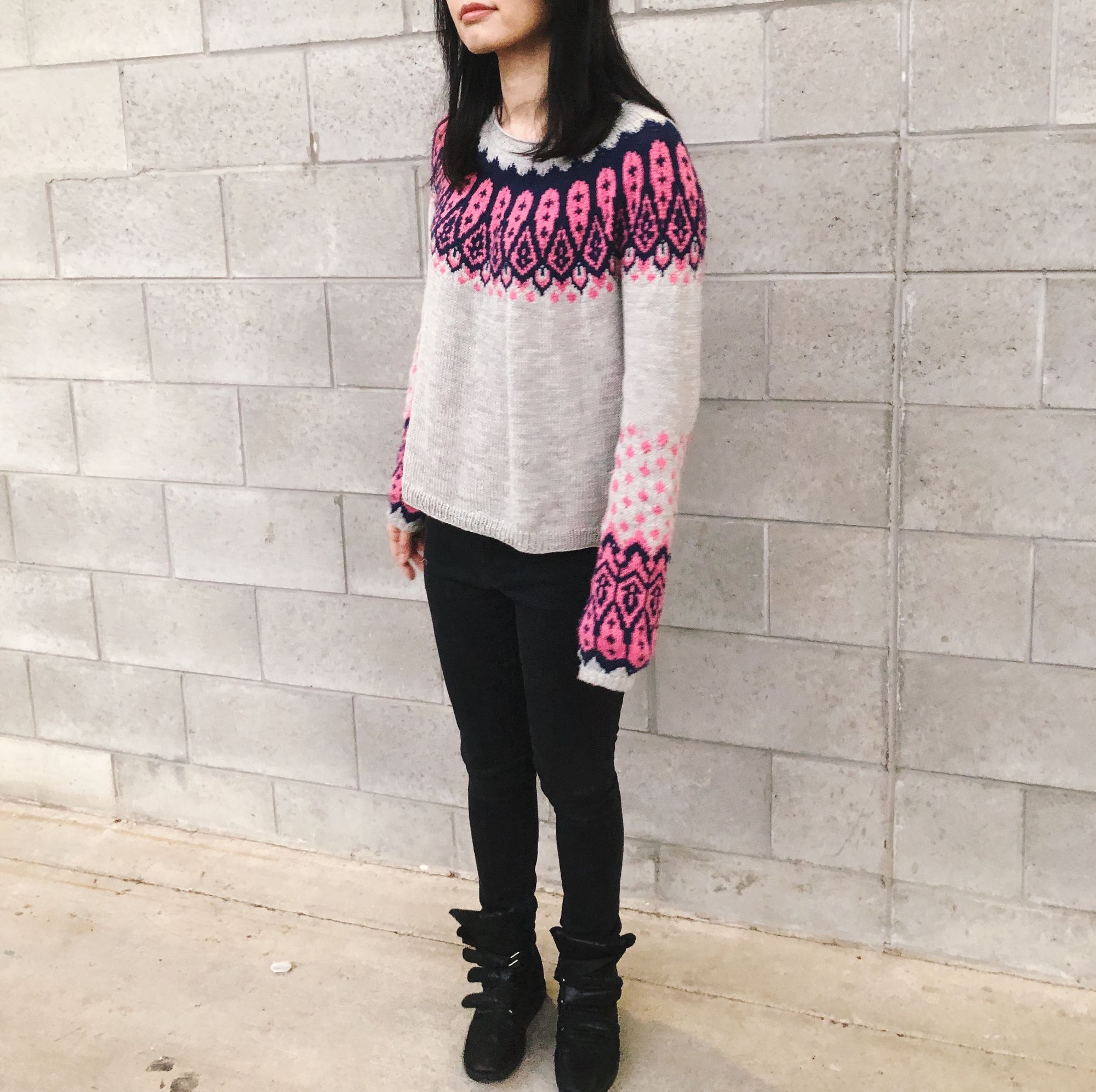 My first time working with 3 colour stranded colourwork is not bad, but I did spend sometime to get used to holding 3 yarns in the beginning.
Since the sleeve has colourwork, I didn't do my usual 2 sleeves trick so it did take a while for me to finish the sleeves.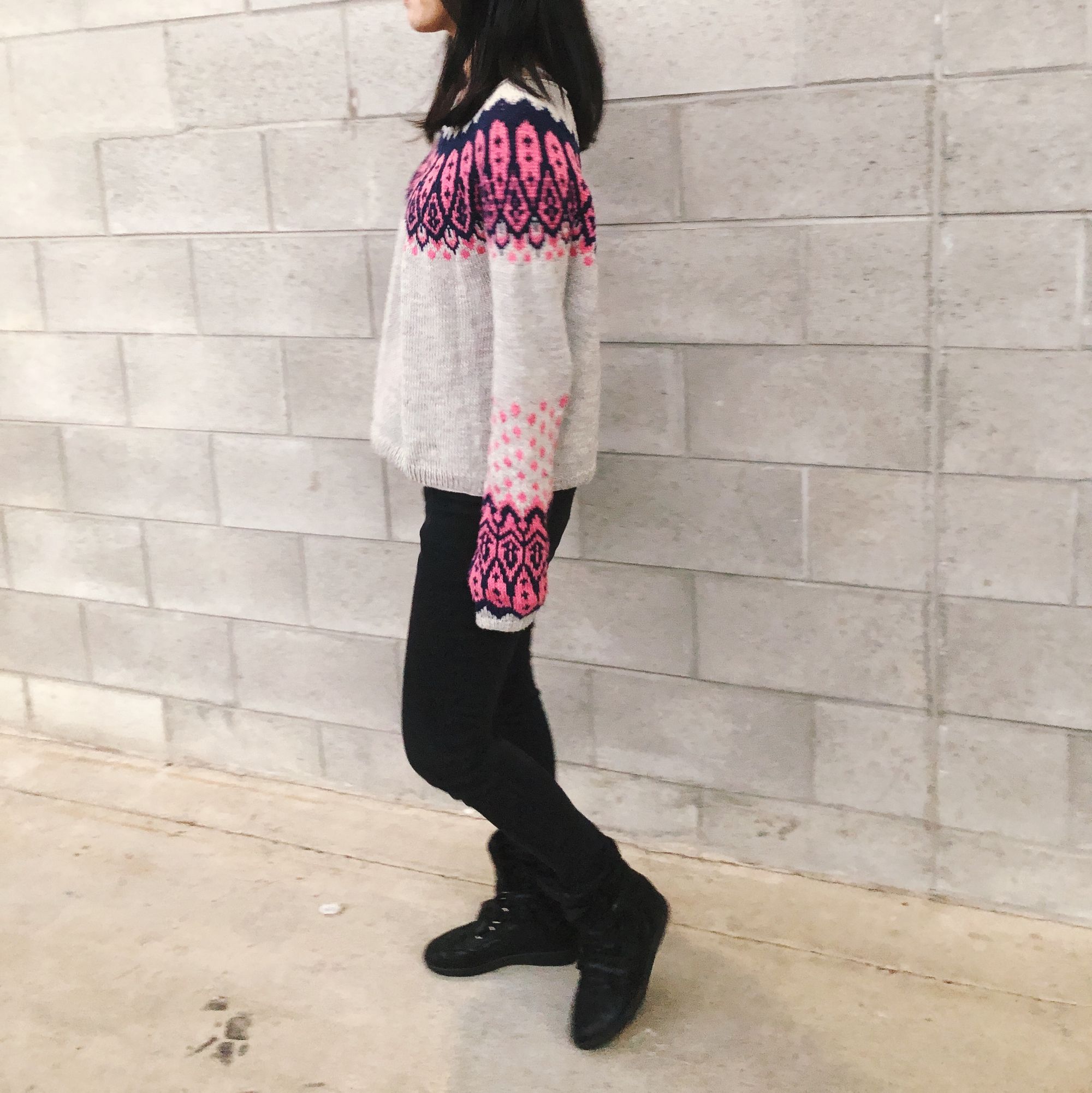 I have finally decided to purchased the Chiaogoo needle set, the extra cord extention is a great helper that I can just put it on and test out my sweater without struggle! The needle is 4" long, a bit shorter than Knitpicks needle and metal needles are my new love now. I can just use the shortest cord to knit the sleeve without doing magic loop. That's a lifesaver doing colourwork on small sleeve area.
After I finished this project, I think I've found my favourite sweater length! Because the colourwork, the sleeves is longer than I was first planned but still loving it!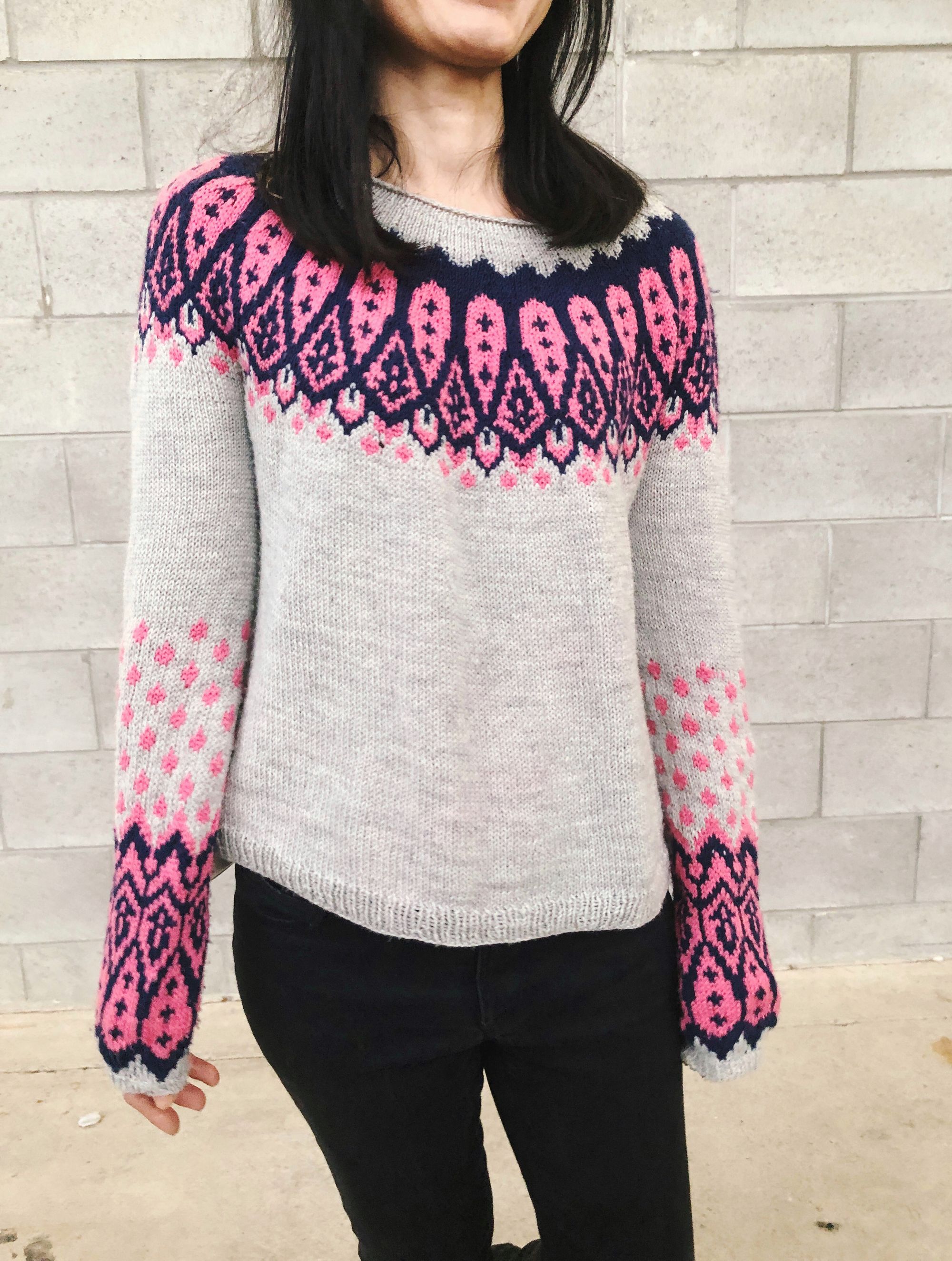 I really like the lightweight and drape of this sweater. Still looking for my ultimate coral yarn though. I think I will try an indie dyer next time. Currently have my eyes set on the Ixchel sweater from the 2019 Autumn Pom Pom magazine.
---