Pattern: Tecumseh by Caitlin Hunter, boyland knitworks - size S,
Yarn: Drop Lima - off white, goldenrod and dark grey mix
Needle size: 4mm and 3.5mm for neck
Super excite with this sweater! It's designed by Caitlin Hunter, Boyland Knitworks. It's my first stranded colourwork, a big love when I finished it!
I first saw this pattern on Instagram when I was searching top down sweater, (yes I'm not a fan of seaming...). I got hit right away. When I'm on Boyland Knitworks' page, I was blow away to see Caitlin's design. I end up purchased 4 patterns right away.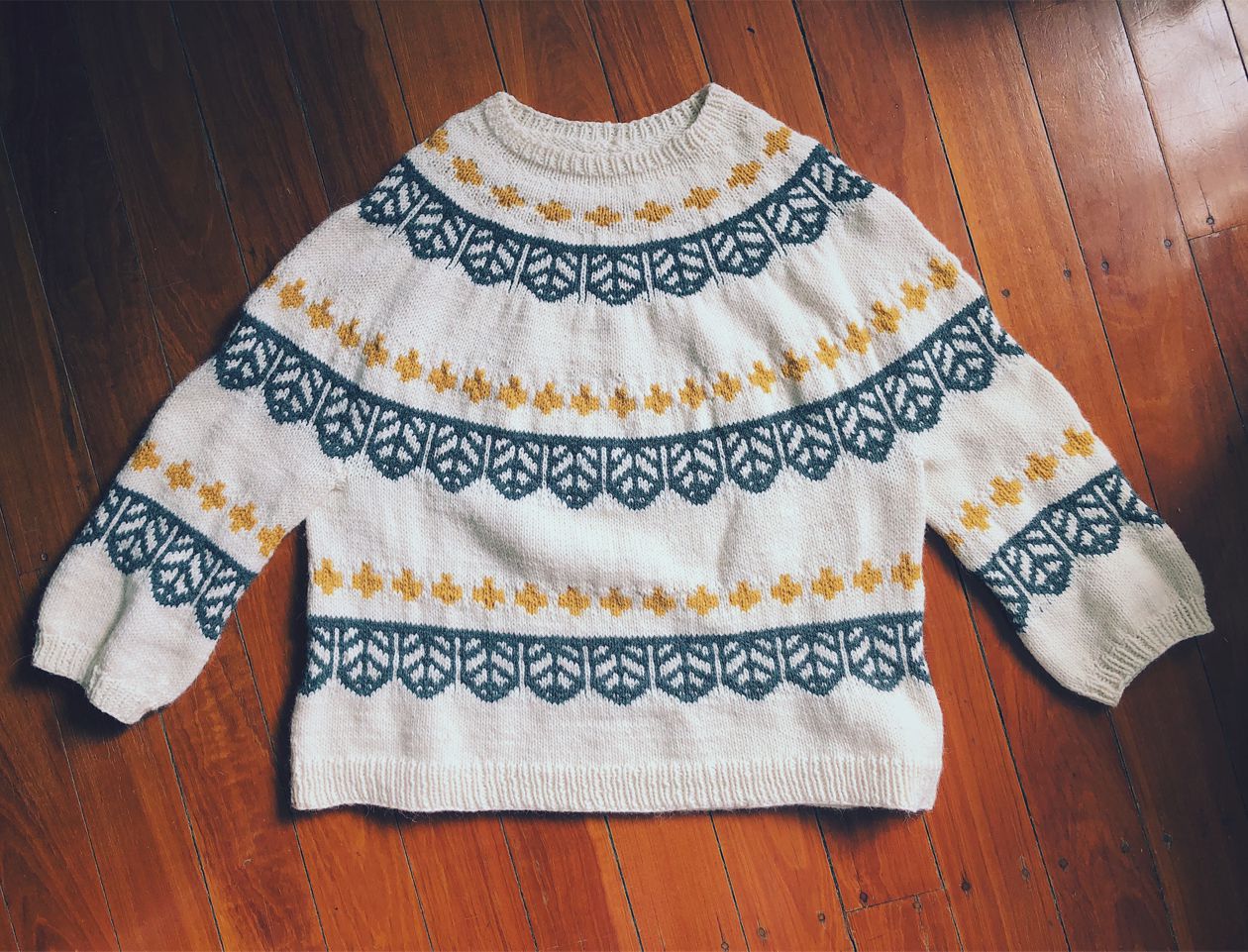 I first knited a swatch to try out the colourwork, I would say this is the longest swatch making ever! But it's great, because I get to try out the colourwork, see what I should watch out when I start the project. As for many first timer, I was a bit worry with the tight swatch due to the float at the black. So I did a proper blocking and it got a lot better afterwards.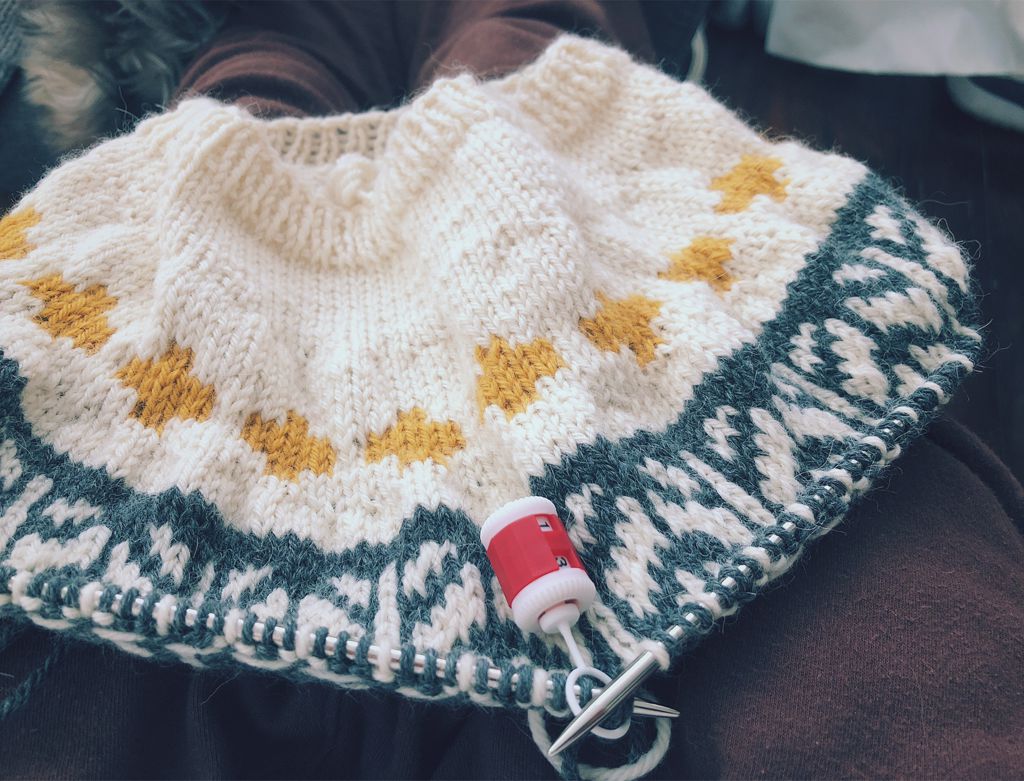 I Follow the pattern instruction to get the yarn and what I left are:
Off white 0100 - purchased 10 and left 1.8 ball
Goldenrod 2923 - purchased 2 and left 1.1 ball
Dark grey mix 0519 - purchased 3 and left 1 ball
I quite like the yarn, it's 65% Wool and 35% Alpaca, super warm and soft. Just they may be too warm for Brisbane weather so I may not be able to wear it often.
The wool keep the shape well but because I like oversize look, I'm thinking to try another option that's more drapy and not so warm, may be I should give tweed a go next time?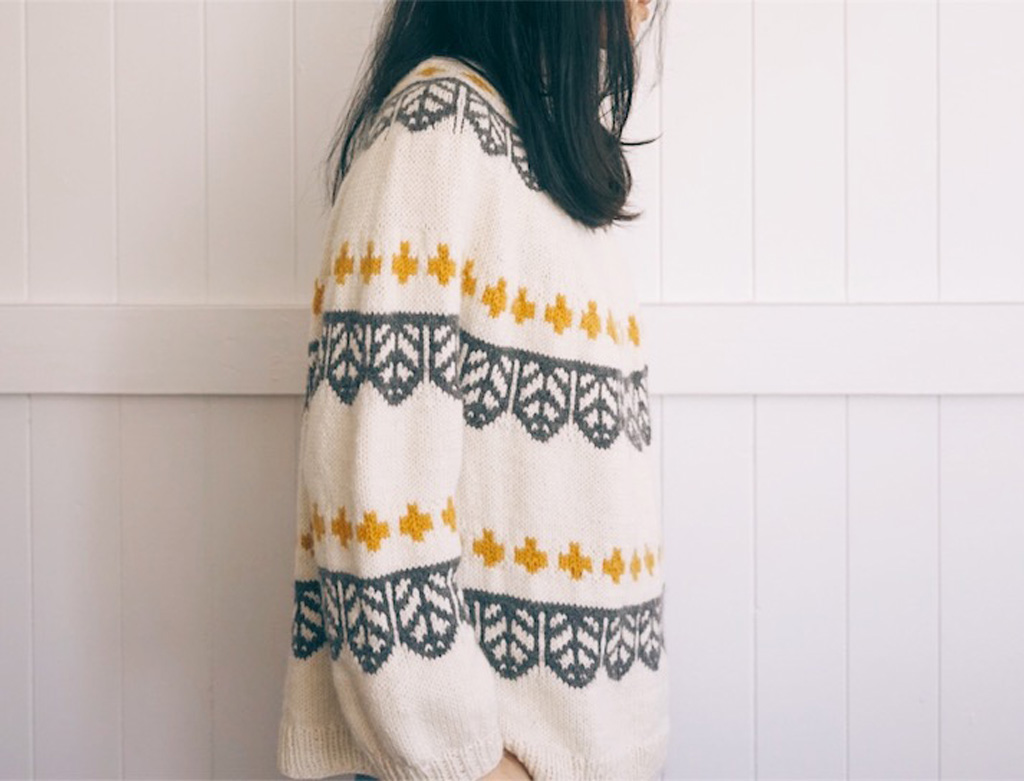 I have to admit that I'm not a fan of blocking, but I did it properly this time for Tecumseh. I would say it's still not a very good blocking as I can still see tightness in some areas, especially my neck area. I'm not sure if it's because the round yoke or my shouldner is too wide, the neck keep sliding up even though I did give this area a big yank when I was blocking. I think I would up a size in neck area and add more short rows if I make it again.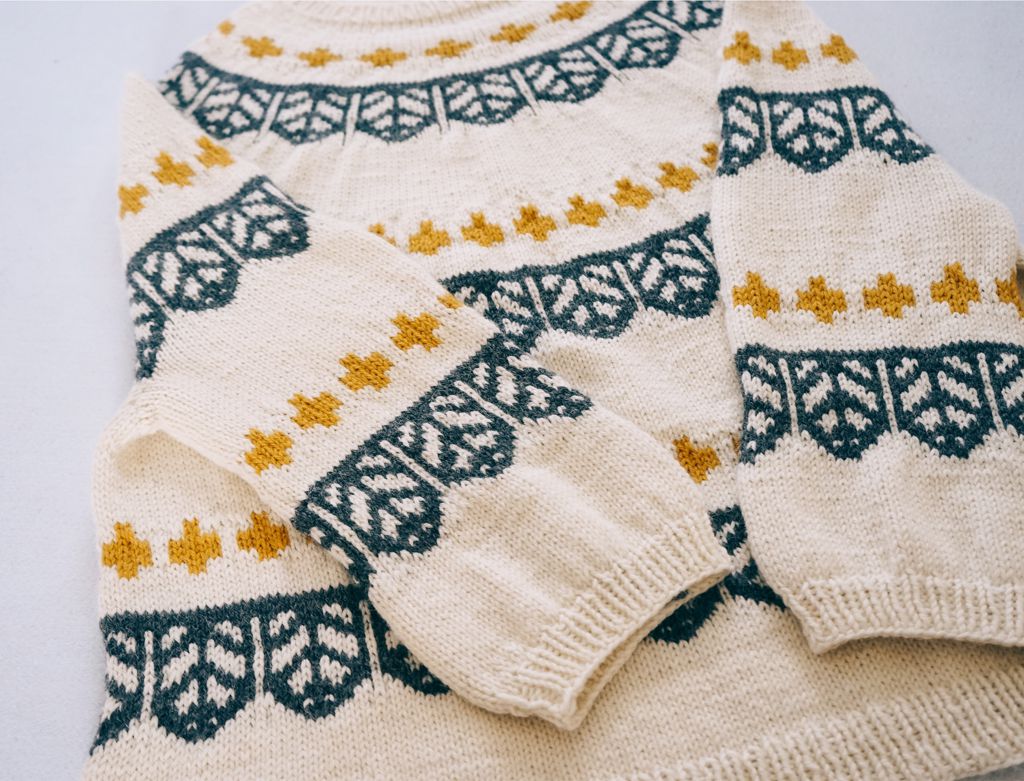 Overall, it's a lovely design as I didn't even want to change the colour, I would want to try the Farmer's Daughter Fibers Juicy DK yarn if I make this design again!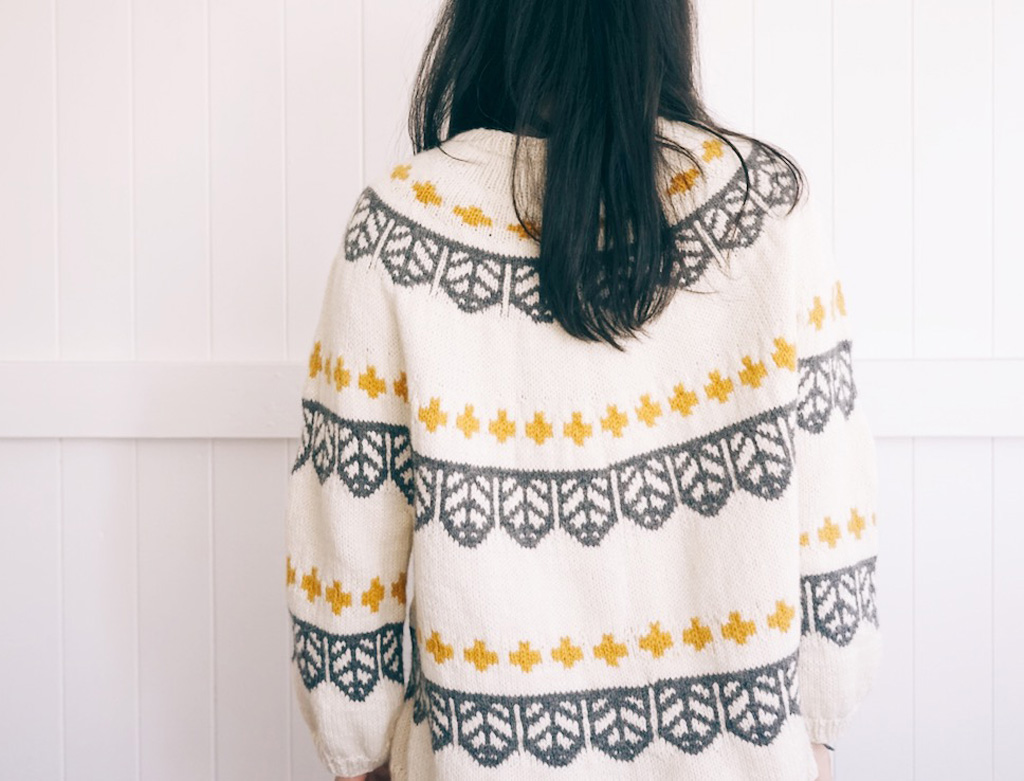 ---