Never thought I will start to knit socks until my friend point at a pair of merino socks in the shop and told me how good they are.
I started searching patterns on Ravelry and fall in love with Japanese designer Yucca's design. This YY socks has a delicate and easy woven pattern to knit. For the toe section, Yucca has included both normal toe and toe divided option. I knitted the tabi toe option as I like to wear the thong.
After finished this project, I think finding the right size for socks is the priority. I made it too big on my first trial as I pick the socks size base on my foot length than foot circumference. Lesson learned for sure.
I will go down a size for my next project to see how my feet respond. Overall, it's a great little project.
Pattern: YY by Yucca - size 2
Yarn: Cloudborn Merino Superwash Sock Twist Yarn, Grey Heather
Needle size: 2.25mm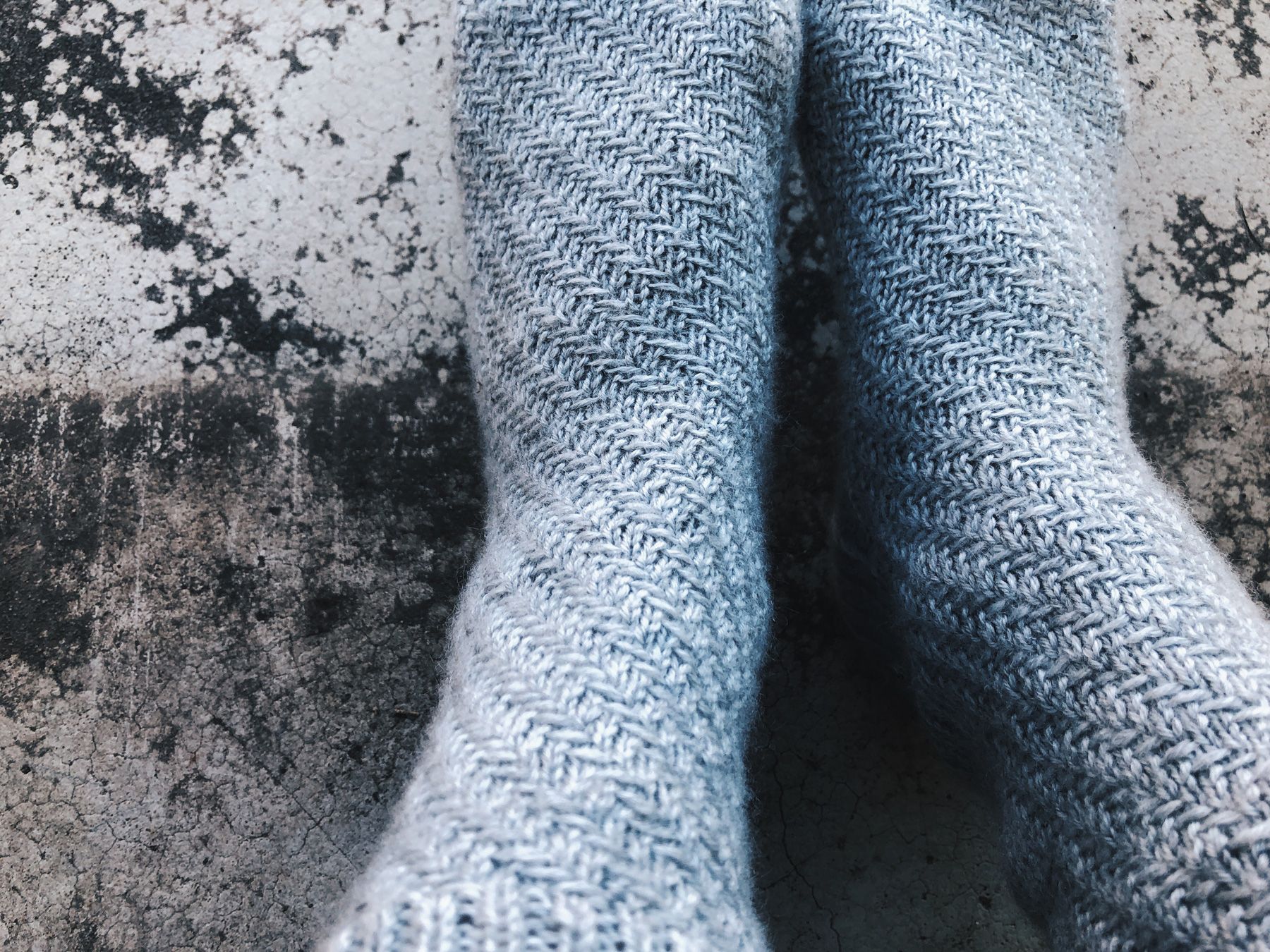 ---