I fell in love with the Yuzu coat pattern from Waffle pattern when I saw it on Kollabora. I made the coat for my trip to Melbourne and it certainly serve me well from the windy Melbourne winter!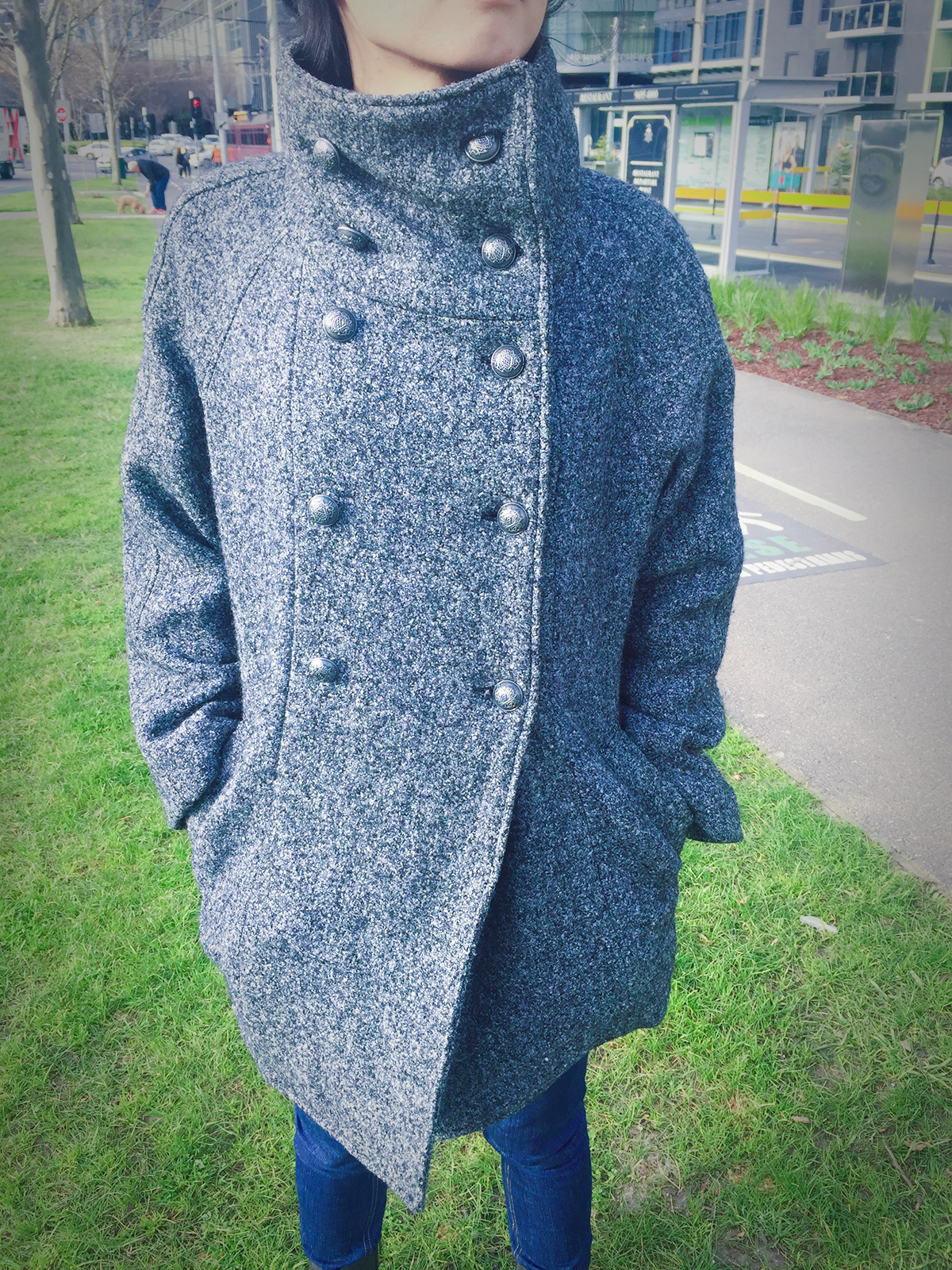 I usually have to edit the pattern for my forward leaning shoulders but not with this one, the shoulder line just sit nicely on mine, maybe because of the loose fit? So the only changes I did is to shorten the sleeve.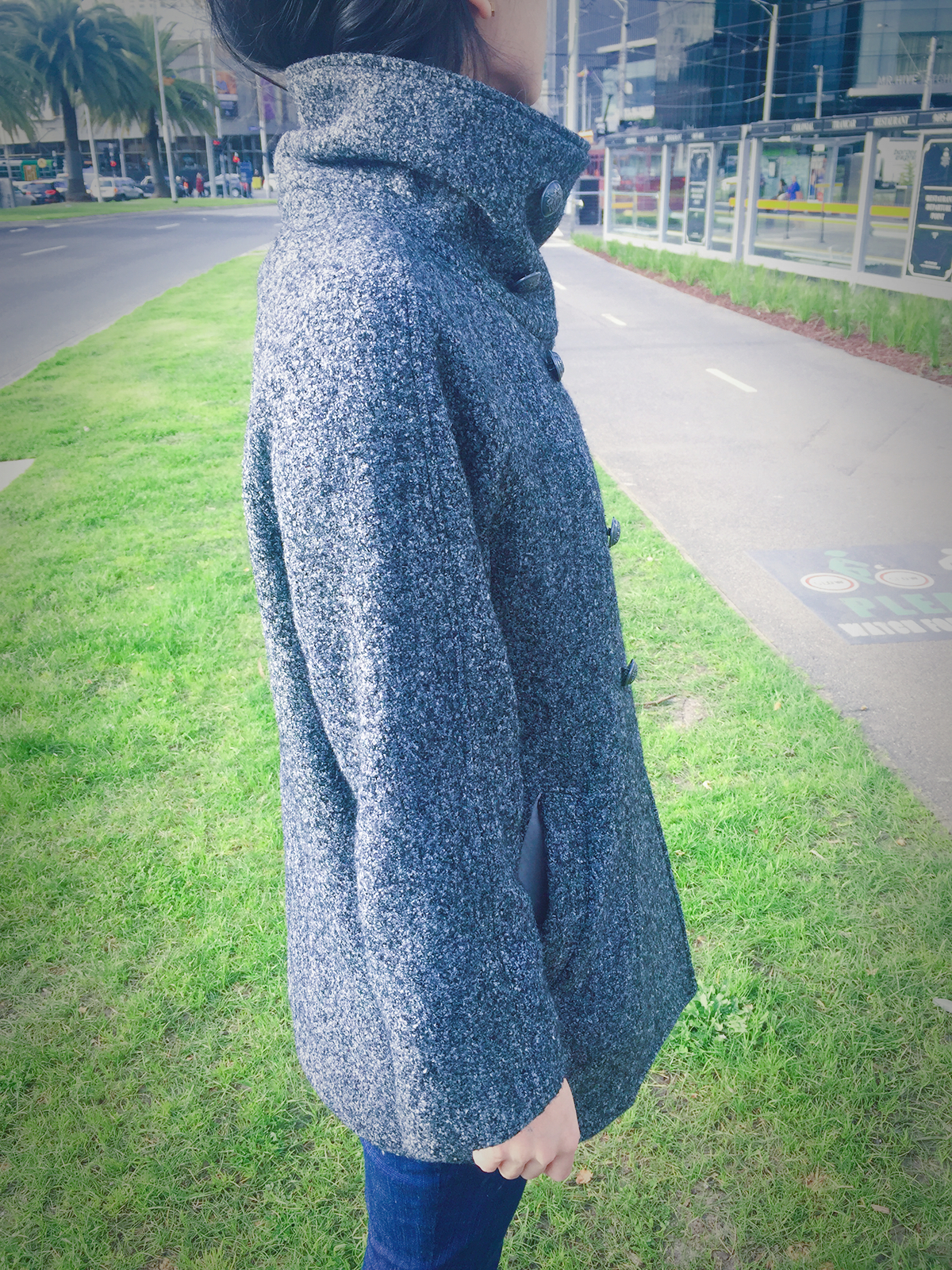 The pattern comes with English and Japanese, separate files for lining and main fabric. The seam allowance is also indicates on the pattern, great feature to save me times that I can just cut SA out for fitting first.
Yuki's pattern instruction is the most detailed instruction I've ever see so far. Every step has a diagram to show the reader what to do and she also has the real photo tutorial on her website for the difficult part like the welt pocket.
Most of all, big love on her layered pdf pattern! I can just print out my size without the interruption from other sizes's line. Great feature!
One tiny thing is hope her instruction can be in white background so I can save printer's ink :p
The fabric is from Taobao and the buttons is from MRecht.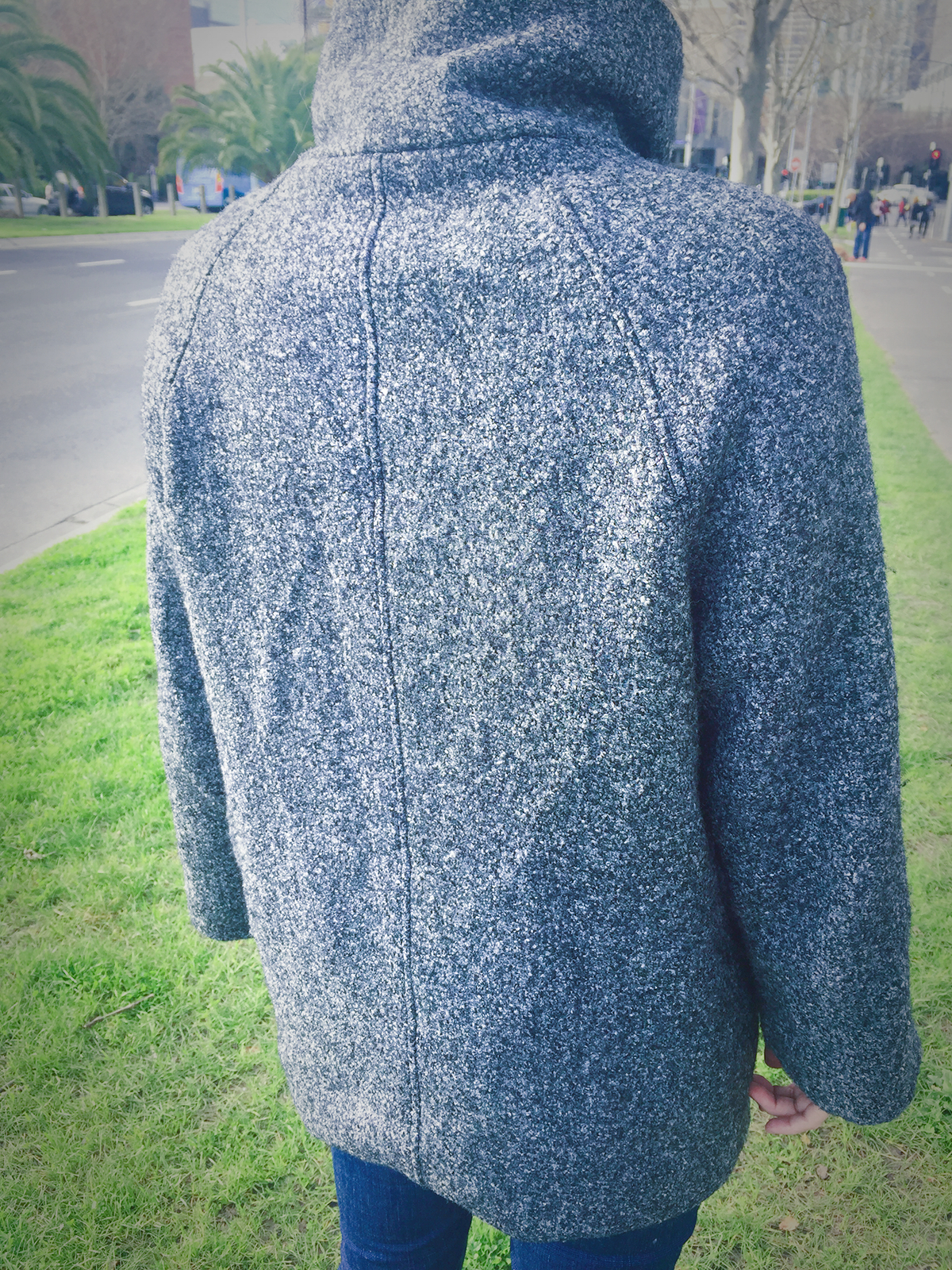 And a quick showcase on the inside. Tessuti Our Fav Top and Closet Case Ginger Jeans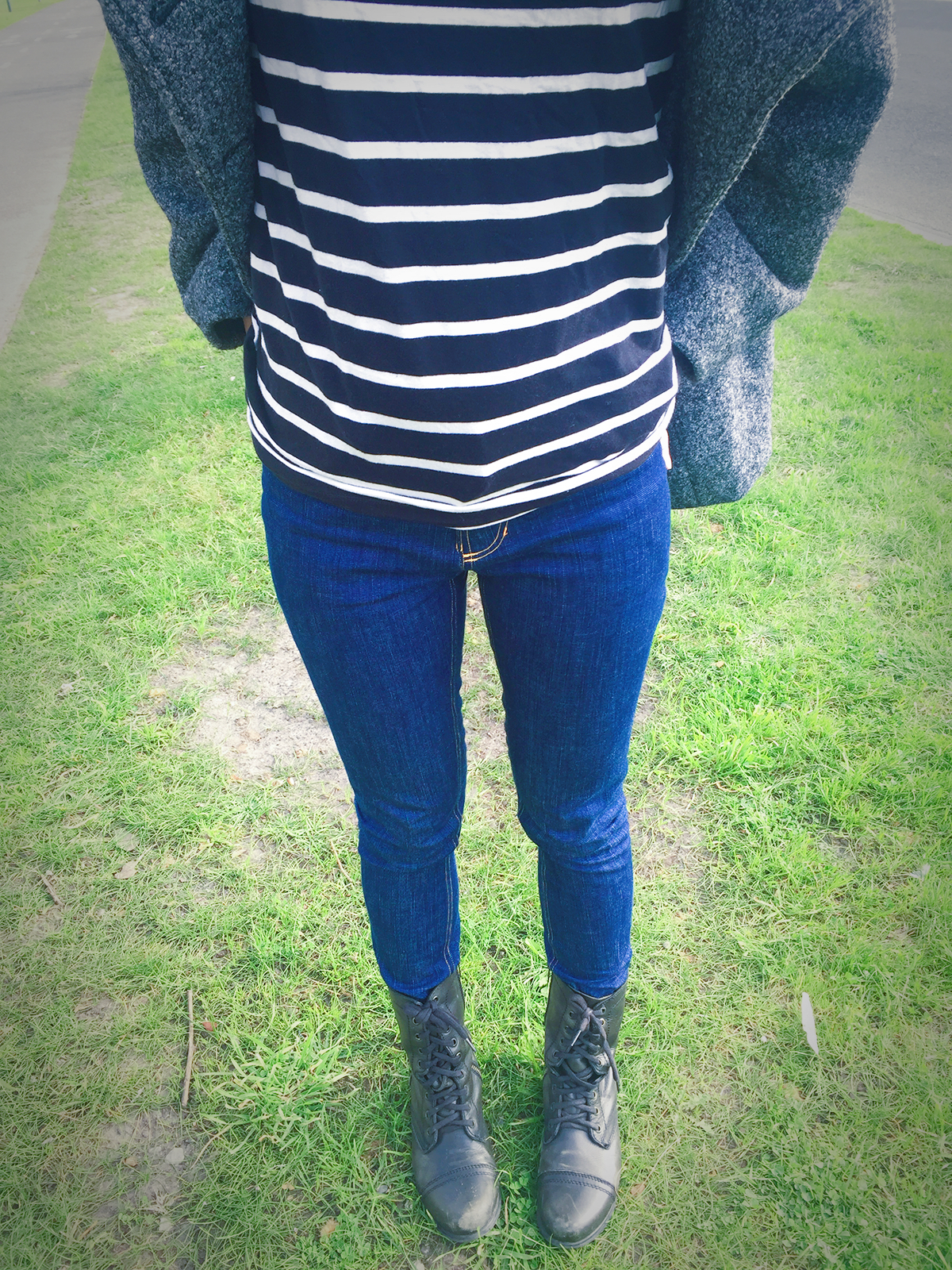 ---