After I completed 2 bra sets, I decided to try nani IRO fabric this time. I choose Pocho Soda, a super cute mint polka dots, which I love a lot. It is 100% cotton fabric and as we all know, making intimates usually requires stretch fabric. So with my best friend Google, I found a good tutorial from Cloth Habit on band adjustment. There is some math involved to make this work. For the bra, I only cut the band in bias and rest are still following the grain. For the underwear, I cut both front and back in bias too and use a size larger than my current one.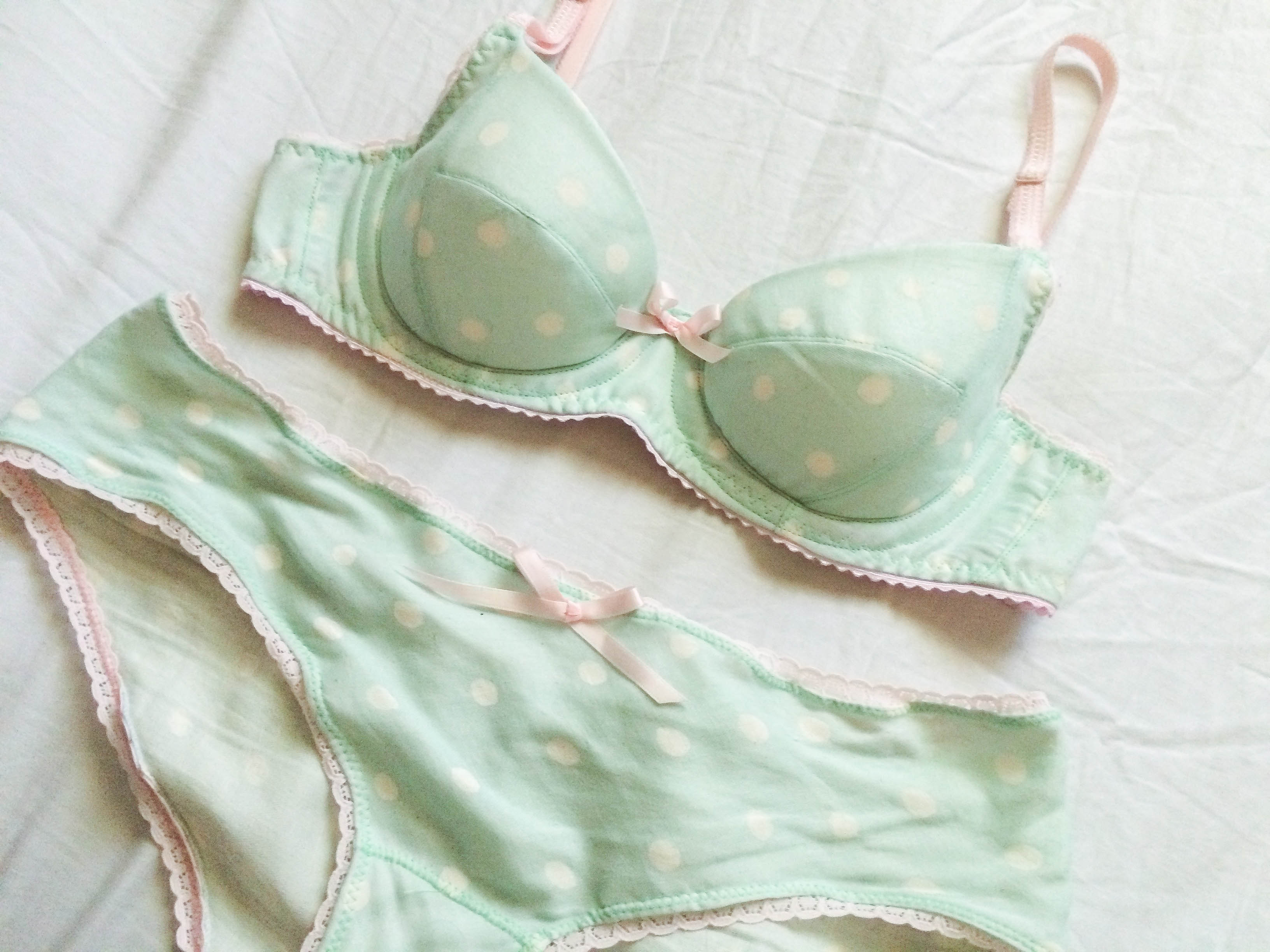 I also used the form as the bra lining, same technique as the previous bra. I really like this form from Makebra.com, as it's very comfortable against the skin.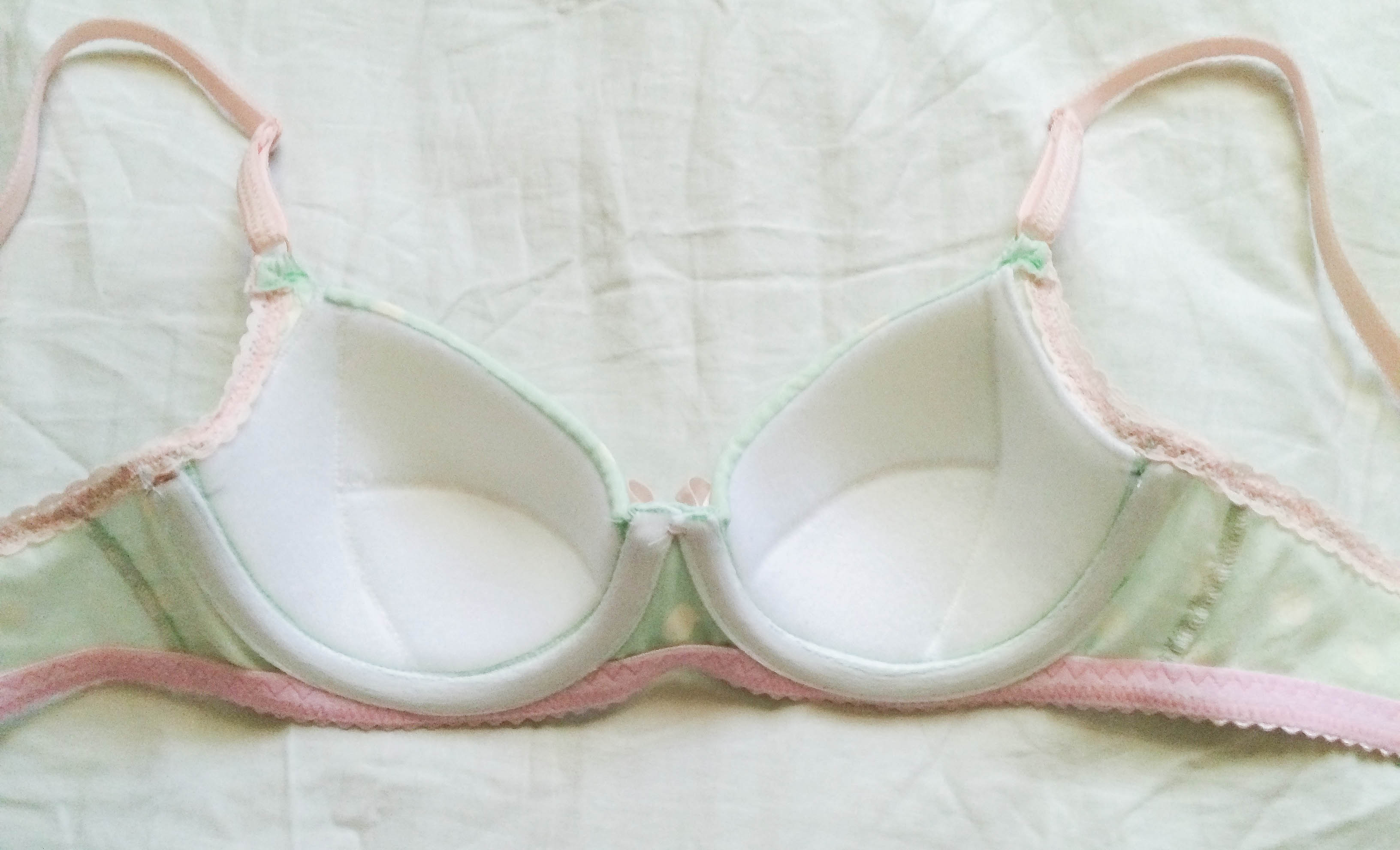 I guess I might have cut off too much seam allowance, so the elastic isn't able to cover the form completely on the side. Oops...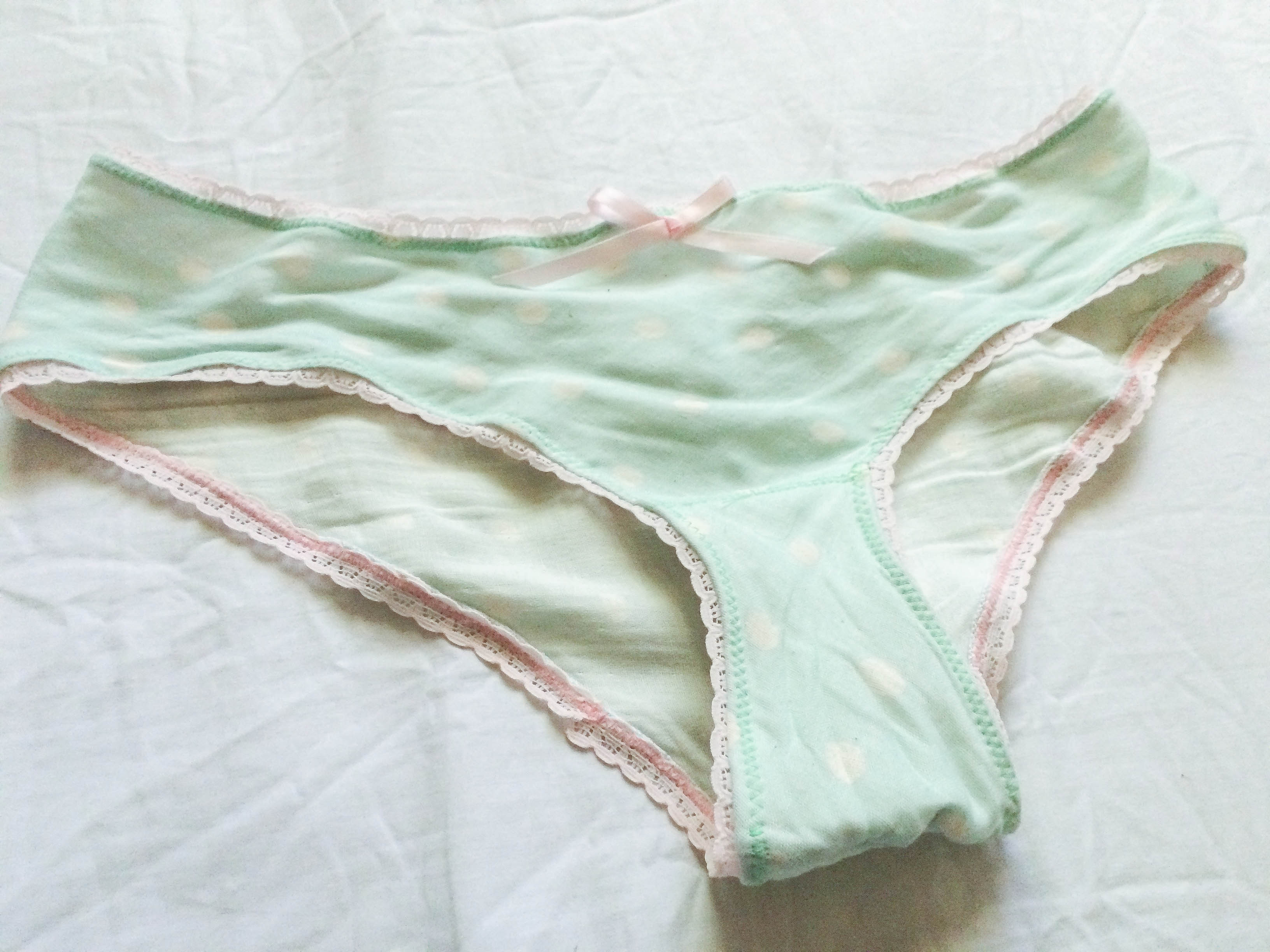 Interesting thing is when I test wear the bra, the first time I didn't wear it right, I would instantly felt an uneasiness on my chest. I thought I failed, but I took it off and tried it on for few times and didn't feel it again. so I'm assuming it could be the fit that is just right and the cotton fabric that doesn't have many fabric ease. So if it didn't sit on the right spot, it will tell me right away. But I didn't feel it at all after I washed it. Overall, I think both bra and panties are super comfy and well fitted. nani IRO fabric are so soft against the skin. The bra with form lining gives it a great shape. so I'm happy with the result.
---